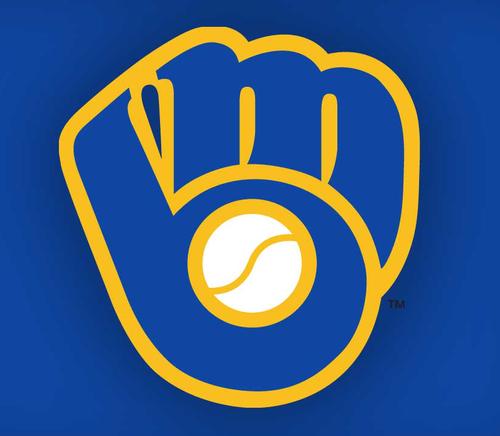 The Chicago Cubs square up for the second time – in a battle for second place – against the Milwaukee Brewers. This is one of those May series that, in retrospect come September, is going to look pretty damn important. A refresher on the series preview here at Bleacher Nation:
The idea is to hook you up with the bare minimum of what you need to know about every series this year. That way you can look like a genius, hardcore fan in front of all your friends, with minimum effort. Oh, and there will be pictures of hot chicks, too.
We're Going Streaking
The Cubs just swept the Astros!!! … in a two game series, but still. They've won six of seven, and stand proudly at 16-12, alone in second place. Ahead of…
The Brewers are 16-13, and were on a four-game win streak until last night. That makes four of five. Which is less than six of seven. Thus the Brewers suck and the Cubs are great. QED.
Game Times and Broadcasts
Friday, May 8 at 7:05 CT on WGN.
Saturday, May 9 at 6:05 CT on CSN.
Sunday, May 10 at 1:05 CT on WGN.
Expected Starters and Lineups
These lineups are likely to be, well, wrong. But they'll be close.
Cubs
Starters: Randy Wells, Ryan Dempster, Sean Marshall
Lineup:
Soriano, LF
Theriot, SS
Fukudome, CF
Ramirez, 3B
Bradley, RF
Lee, 1B (if he's back)
Fontenot, 2B
Soto, C
Pitcher
Brewers
Starters: Dave Bush, Yovani Gallardo, Jeff Suppan
Lineups:
Rickie Weeks, 2B
Corey Hart, RF
Ryan Braun, LF
Prince Fielder, 1B
Mike Cameron, CF
JJ Hardy, SS
Bill Hall, 3B
Jason Kendall
Pitcher
Hot or Not and Whom to Watch
Alfonso Soriano was blazing hot, and then he let it down to a simmer – though he never quite cooled. Now he's back to hot, after hitting safely in five games in a row, including two bombs last night against the Astros. Don't look now, but Kosuke Fukudome is pulling a… well… Kosuke Fukudome. After an April that saw him stand out as one of the best hitters in baseball (sound familiar?) he's fallen off the map in May (sound painfully familiar?).
Ryan Braun was supposed to have a hurting back, but he isn't showing it (though he is showing that he's a douche). The kid is hitting all over the place, and thus the Braun/Fielder combo is lethal. At the back end of the game, Trevor Hoffman is back and very solid. Which sucks, because he always dominates the Cubs.
Series She-View
And now the best part of the preview: if the teams were represented by beautiful women, who would they be, and what would the match up look like. I thought long and hard about who would represent the Cubs this year. Given the fact that she's thrown out the first pitch, sung the Seventh Inning Stretch, probably likes the Cubs – oh, and the fact that she is a level of hot commensurate with the Chicago Cubs' ability, I've chosen supermodel Marisa Miller. You're welcome.
For the Brew Crew, though we almost went with Tyne Daly, who hails from Madison, we decided to go with a beautiful woman enjoying/serving brew. It's a perfect fit: they start out young and fit (like young stars Ryan Braun and Yovani Gallardo), but after enough beers, they quickly wind up thick and portly (like Prince "the Vegetarian" Fielder). Tried to change things up for this series, and you may or may not believe it, but finding pictures of hot chicks holding tall frosties is actually not that easy.
This is sort of a regular-person-versus-supermodel-matchup. Which is kind of unfair. Probably should have been reserved for Cubs versus Nationals, or something like that. Regardless, the beer chick is pretty hot. And she's holding beer. TWO beers. And they're huge.
Versus