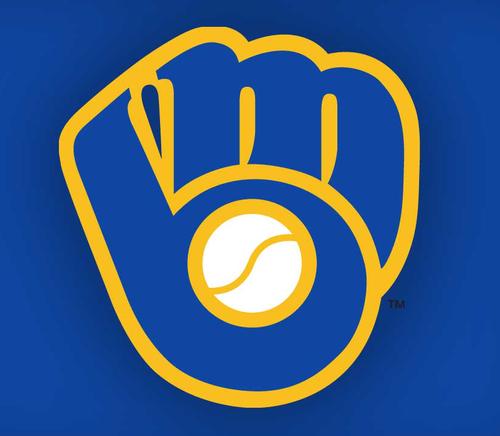 The Chicago Cubs square up for the third time against the Milwaukee Brewers. Regarding the series almost two months ago against the Brewers, we said this: "This is one of those May series that, in retrospect come September, is going to look pretty damn important." Well, this is one of those July series that… the Cubs need to get off their collective ass.  A refresher on the series preview here at Bleacher Nation:
The idea is to hook you up with the bare minimum of what you need to know about every series this year. That way you can look like a genius, hardcore fan in front of all your friends, with minimum effort. Oh, and there will be pictures of hot chicks, too.
We're Going Streaking
The Cubs finally won a series, albeit against the Pittsburgh Pirates. It's a start, but the offense will have to do something about the terrible stretch the team has been on in their last ten (3-7), and even worse: since May 19, the Cubs have scored the fewest runs IN BASEBALL. Yikes.
Although they've fared better than the Cubs, the Brewers aren't exactly racing away from them, or anyone else in the NL Central – they're 5-7 in their last 12. They have, however, won their last two series, and are up 3.5 games on the Cubs.
Game Times and Broadcasts
Thursday, July 2 at 7:05 CT on CSN.
Friday, July 3 at 1:20 CT on CSN.
Saturday, July 4 at 12:05 CT on WGN.
Sunday, July 5 at 1:20 CT on CSN/ESPN.
Expected Starters and Lineups
These lineups are likely to be, well, wrong. But they'll be close.
Cubs
Starters: Ryan Dempster (4-5, 4.09), Carlos Zambrano (4-3, 3.69), Rich Harden (5-4, 4.57), Ted Lilly (7-6, 3.35)
Lineup:
Soriano, LF (Sam Fuld…?)
Theriot, SS
Lee, 1B
Fox, 3B
Fukudome, CF
Soto, C
Bradley, RF (call it a hunch – ok, more like a hope)
Fontenot, 2B
Pitcher
Brewers
Starters: Seth McClung (3-1, 3.55), Jeff Suppan (5-6, 4.86), Braden Looper(6-4, 4.90), Mike Burns (1-1, 3.31)
Lineups:
Craig Counsell, 2B
JJ Hardy, SS
Ryan Braun, LF
Prince Fielder, 1B
Corey Hart, RF
Mat Gamel/Casey McGehee/Bill Hall, 3B
Mike Cameron, CF (depending on who plays above, the spots could change a bit)
Jason Kendall, C
Pitcher
Hot or Not and Whom to Watch
I think it's fair to say that almost any Cub you can think of right now – except maybe Derrek Lee – would fall into the "or not" category. But they all also fall into the "whom to watch" category – watch as they collapse on themselves like a dying star. And then hope that the resulting black hole sucks in a few Brewers with them. I'm thinking Ryan Braun would be a good start.
How about this for a step on the grapes: remember Casey McGehee? He was a very versatile, but relatively uninspiring, aging minor leaguer for the Cubs just last year – when the Cubs gave him up for nothing. And no one really said boo. I didn't.
Fast forward to today: dude is putting up an OPS well over .900 in a part-time role for the Brewers, while playing – get this – second base, third base, and the outfield. As I said. It's a step on your grapes.
Mike Burns (when I pee – I know, sorry, lame) is the Brewers' answer to Randy Wells. A little bit older, nondescript. A little taste of the Majors before this year, but not really much starting in the bigs. And yet – success. Hopefully the Cubs can remind him of why it's taken him so long to get a starting gig. Though guys like Burns usually take the Cubs apart. So instead, just hope that Prince Fielder calls off the vegetarian thing and takes a bite out of Corey Hart.
Series She-View
And now the best part of the preview: if the teams were represented by beautiful women, who would they be, and what would the match up look like. I thought long and hard about who would represent the Cubs this year. Given the fact that she's thrown out the first pitch, sung the Seventh Inning Stretch, probably likes the Cubs – oh, and the fact that she is a level of hot commensurate with the Chicago Cubs' ability, I've chosen supermodel Marisa Miller. You're welcome.
For the Brew Crew, though we almost went with Tyne Daly, who hails from Madison, we decided to go with a beautiful woman enjoying/serving brew. It's a perfect fit: they start out young and fit (like young stars Ryan Braun and Yovani Gallardo), but after enough beers, they quickly wind up thick and portly (like Prince Fielder). Tried for a third time to change things up for this series, and you may or may not believe it, but finding pictures of hot chicks holding tall frosties is actually not that easy.
This is sort of a regular-person-versus-supermodel-matchup. Which is kind of unfair. Probably should have been reserved for Cubs versus Nationals (well, or some team that the Cubs could actually beat), or something like that. But these beer chicks are pretty hot, and it looks like they're living the high life.
Versus