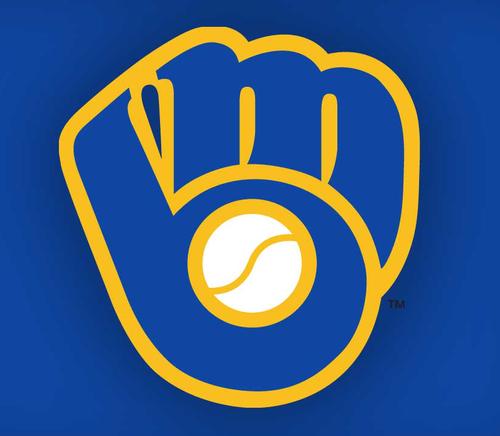 The Cubs welcome the Brewers to Wrigley for a series that probably looked like it was going to be really important when them schedule dudes were making the schedule. Hey, didn't these two teams, like, just play? Just make it a six-game series. A refresher on the series preview here at Bleacher Nation:
The idea is to hook you up with the bare minimum of what you need to know about every series this year. That way you can look like a genius, hardcore fan in front of all your friends, with minimum effort. Oh, and there will be pictures of scantily clad hot chicks, too.
We're Going Streaking
The Cubs can no longer fairly dream about the playoffs after losing four of five, including two of three to the Cardinals. Now they play for pride, and for the opportunity to see the young guys.
The Brewers have been out of the playoff thing for a while, but they're riding a five-game winning streak. There's a chance they could overtake the Cubs for second place in the NL Central. Which only matters in horse shoes and hand grenades.
Game Times and Broadcasts
Monday, September 21 at 7:05 CT on WCIU.
Tuesday, September 22 at 7:05 CT on CSN.
Wednesday, September 23 at 7:05 CT on CSN.
Expected Starters and Lineups
These lineups are likely to be, well, wrong. But they'll be close.
Cubs
Starters: Tom Gorzelanny (5-2, 5.29), Randy Wells (10-9, 3.06), Ted Lilly (12-8, 3.02)
Lineup:
Fukudome, CF
Theriot, SS
Lee, 1B
Ramirez, 3B

Bradley, RF

Oh snap. I suppose this will be a combination of Hoffpauir/Colvin/Fuld.
Soto, C
Fuld/Fox/Scales/Etc., LF
Baker/Fontenot, 2B (to be honest, these last three spots in the lineup are pretty interchangeable based on who's playing that day)
Pitcher
Brewers
Starters: Braden Looper (13-6, 4.89), Dave Bush (5-7, 5.88), Chris Narveson (1-0, 4.22)
Lineups:
Felipe Lopez, 2B
Frank Cattalanotto, RF
Ryan Braun, LF
Prince Fielder, 1B
Casey McGehee, 3B
Mike Cameron, CF
JJ Hardy, SS
Jason Kendall, C
Pitcher
Hot or Not and Whom to Watch
Rich Harden will miss this series, and Tom Gorzelanny will fill in. Watch closely, as he may be auditioning for a spot in the rotation next year.
Jake Fox, Micah Hoffpauir, Andres Blanco, Sam Fuld and Bobby Scales, among others, are all also probably playing for spots on next year's club.
Braden Looper is the living embodiment of all that is wrong with using wins and losses to evaluate a pitcher. But, he's a got a sub-3.00 career ERA against the Cubs. So that kind of sucks.
Series She-View
And now the best part of the preview: if the teams were represented by beautiful women, who would they be, and what would the match up look like. I thought long and hard about who would represent the Cubs this year.
Given the fact that she's thrown out the first pitch, sung the Seventh Inning Stretch, probably likes the Cubs – oh, and the fact that she is a level of hot commensurate with the Chicago Cubs' ability, I've chosen supermodel Marisa Miller.
You're welcome.
For the Brew Crew, though we almost went with Tyne Daly, who hails from Madison and is a bundle of hot, we decided to go with a beautiful woman enjoying/serving brew. It's a perfect fit: they start out young and fit (like young stars Ryan Braun and Yovani Gallardo), but after enough beers, they quickly wind up thick and portly (like Prince Fielder). Tried for a fourth time to change things up for this series, and you may or may not believe it, but finding pictures of hot chicks holding tall frosties is actually not that easy.
This time, we give the Brewers a whole group of hot chicks with beer. So maybe that makes things a little more fair to go up against a supermodel.
Versus