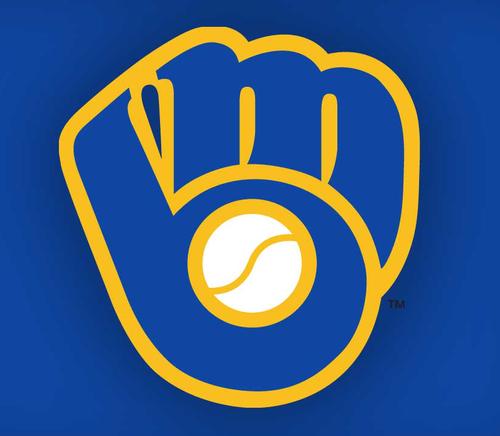 Finally, the 2010 season is upon us, and with it brings the Bleacher Nation Series Preview. In case you'd forgotten, we don't do individual game previews here for at least two reasons: (1) a successful baseball season is more often measured as a product of the team's performance from series to series rather than game to game, and (2) it reduces my workload by 2/3. I kid, I kid. Mostly. The Cubs enter their third series of the season, and their first at the Friendly Confines. May it be, you know, friendly.
A refresher on the series preview here at Bleacher Nation:
The idea is to hook you up with the bare minimum of what you need to know about every series this year. That way you can look like a genius, hardcore fan in front of all your friends, with minimum effort. Oh, and there will be pictures of hot chicks, too.
We're Going Streaking
The Cubs dropped their second straight series, losing two out of three to the Reds. They stand at 2-4, which in and of itself doesn't mean much, but suffice it to say, it's been a brutal first week from a fan perspective.
The Brewers come in at an even .500, having won their first series against the Rockies, and dropped their second against the Cardinals.
Game Times and Broadcasts
Monday, April 12 at 1:20 CT on WGN.
Wednesday, April 14 at 1:20 CT on CSN.
Thursday, April 15 at 1:20 CT on CSN.
Expected Starters and Lineups
These lineups are likely to be, well, wrong. But they'll be close.
Cubs
Starters: Ryan Dempster (0-0, 1.50), Randy Wells (1-0, 0.00), Carlos Zambrano (1-1, 11.88)
Lineup:
Theriot, SS
Fukudome, CF
Lee, 1B
Ramirez, 3B
Byrd, CF
Soriano, LF
Fontenot, 2B
Soto, C
Pitcher
Brewers
Starters: Doug Davis (0-0, 9.00), Dave Bush (0-0, 4.76), Yovani Gallardo (0-2, 6.75)
Lineups:
Rickie Weeks, 2B
Carlos Gomez, CF
Ryan Braun, LF
Prince Fielder, 1B
Casey McGehee, 3B
Corey Hart, RF
Greg Zaun, C
Alcides Escobar, SS
Pitcher
Hot or Not and Whom to Watch
The Chicago Cubs' offense falls, decidedly, into the "not" category. Ryan Theriot, Aramis Ramirez, Alfonso Soriano, Tyler Colvin, Geovany Soto, and Marlon Byrd.
What about them? Not one of them is hitting over … wait for it … .175. How hilariously awful.
As for the Brewers, the pitching has been the primary offender on the young season. Trevor Hoffman's ERA is pushing 9.00 after blowing a three-run save yesterday. The offense hasn't been much to write home about either – the Brewers have a team OPS under .700 – and they are still waiting for the first homers from twin big bats, Ryan Braun and Prince Fielder.
Series She-View
And now the best part of the preview: if the teams were represented by beautiful women, who would they be, and what would the match up look like. I thought long and hard about whether I should change things up this year, and offer a different representative for the Cubs this year, after a 2009 full of Marisa Miller. But then I realized Marisa Miller is still smoking hot.
So, given the fact that she's thrown out the first pitch, sung the Seventh Inning Stretch, probably likes the Cubs, and – like the Cubs – is still hot, just one year older, I've chosen to stick with supermodel Marisa Miller.
You're welcome.
For the Brew Crew, though we almost went with Tyne Daly, who hails from Madison and is a bundle of hot, we decided to go with a beautiful woman enjoying/serving brew. It's a perfect fit: they start out young and fit (like young stars Ryan Braun and Yovani Gallardo), but after enough beers, they quickly wind up thick and portly (like Prince Fielder). Tried for a fourth time to change things up for this series, and you may or may not believe it, but finding pictures of hot chicks holding tall frosties is actually not that easy.
This time, we did manage to find a picture of a model-ish hot chick with a beer. So the match up is a bit more fair than ones past, where it was Marisa Miller versus a regular person. The beautiful, chesty woman you see below is model Gemma Atkinson. And yes, that picture is the same as one used last year. Are you seriously complaining?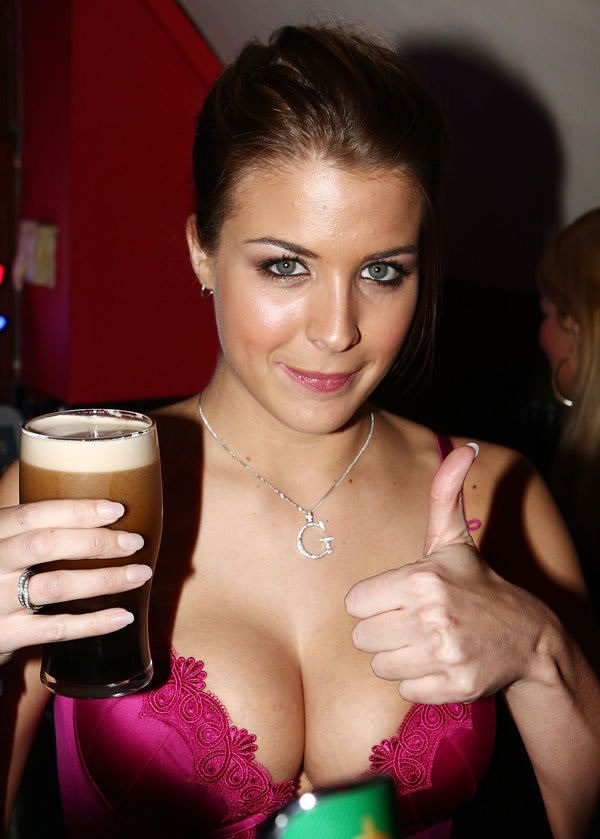 Versus