Archive for June, 2010
Sigh x5. Good pitching. Bad defense. No offense.
Despite reports every which way indicating that Carlos Zambrano has not been in contact with the Chicago Cubs, or any of his teammates, since being dismissed by the team last[Read More…]
---
Though the Chicago Cubs managed to pull out a shocking victory last night – against the mighty Pirates, no less – there is still reason to believe this team is[Read More…]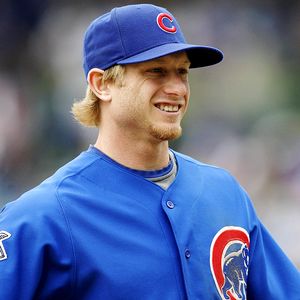 The Chicago Cubs and Boston Red Sox discussed a Mike Fontenot trade before the Red Sox acquired Eric Patterson, according to Jon Morosi of Fox Sports. Fontenot is a versatile infielder[Read More…]
I do not have any animosity for Mark Prior. In fact, by now, I feel little more than sadness for the 29-year-old sure-fire Hall of Famer that wasn't – well,[Read More…]
Sometimes David beats Goliath. Big thanks to Alfonso Soriano for pulling a Sammy Sosa with a couple solo home runs that made the difference between win and loss.
---
File this under "wha?" Several Chicago Cubs have tried to get in touch with Carlos Zambrano since he blew up at them on Friday and was dismissed from the team.[Read More…]
It turns out that the mystery (convenient) knee problems that reliever John Grabow developed earlier this year when he was stinking were real problems. And they're back. Grabow is expected[Read More…]
Although we aren't yet sure when Chicago Cubs pitcher Carlos Zambrano will return to the team, we know that it won't be for a while. Zambrano, 29, moves today from[Read More…]
Lost 18 of your last 20? Lost 16 in a row on the road? Generally awful? Well come on down and take on the Chicago Cubs! The Dr. Piniella's Guaranteed[Read More…]
---
The Chicago Cubs will be permitted to place Carlos Zambrano on the restricted list beginning tomorrow, and Zambrano will be starting "treatment" on Wednesday according to Carrie Muskat. Jeff Stevens is[Read More…]
As the World Turns… Video of Zambranogate shows the pitcher storming into the dugout after giving up four runs in the first inning on Friday, shouting – at no one[Read More…]
In his desire to retain some semblance of control over the Chicago Cubs' clubhouse, increasingly apathetic manager Lou Piniella is taking it straight to the players. For ideas. On how to[Read More…]
Yesterday, the Chicago Cubs announced the promotion of four of the organization's best prospects: Brett Jackson, Rafael Dolis, Trey McNutt, and Ty Wright. The Cubs promoted outfielder Brett Jackson, the[Read More…]
The 2010 Chicago Cubs have been fans of using up all of their offense in one game. Today was no different – coming after the first two games in the[Read More…]