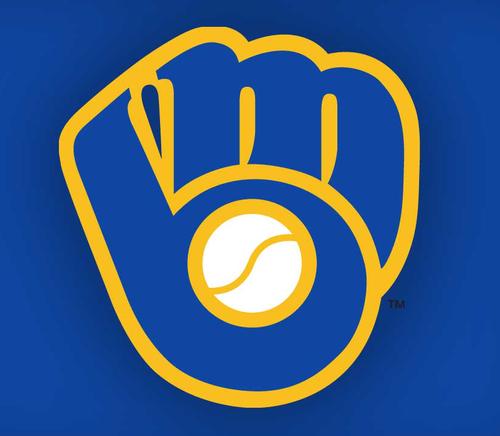 It's Series Preview time again, as the Chicago Cubs head out to face the Milwaukee Brewers – the one team against whom the Cubs have played well this year. And Miller Park usually plays like Wrigley North, so it should be a fine reception for the Cubs.
A refresher on the series preview here at Bleacher Nation:
The idea is to hook you up with the bare minimum of what you need to know about every series this year. That way you can look like a genius, hardcore fan in front of all your friends, with minimum effort. Oh, and there will be pictures of hot chicks, too.
We're Going Streaking
The Cubs finally managed to beat the Pittsburgh Yankees, but before that, they'd lost five of six, and have fallen to five games under .500, 6.5 games out of first place in the NL Central.
The Brewers are faring no better of late, losers of six of eight. They're eleven games under .500, and 9.5 games out of first place.
Game Times and Broadcasts
Tuesday, June 8 at 7:10 CT on CSN+.
Wednesday, June 9 at 7:10 CT on CSN/ESPN.
Thursday, June 10 at 1:10 CT on WGN.
Expected Starters and Lineups
These lineups are likely to be, well, wrong. But they'll be close.
Cubs
Starters: Ted Lilly (1-5, 3.61), Carlos Zambrano (1-4, 6.14), Ryan Dempster (4-5, 3.76)
Lineup (never the same, man):
Theriot, 2B (Fukudome or Byrd; or Fontenot in a different spot)
Fukudome, RF (Colvin or Byrd)
Lee, 1B
Ramirez, 3B (Byrd)
Byrd, CF (Colvin or Soriano)
Soriano, LF
Soto, C (Hill)
Castro, SS
Pitcher
Brewers
Starters: Yovani Gallardo (6-2, 2.64), TBA, TBA
Lineups:
Rickie Weeks, 2B
Carlos Gomez, CF
Prince Fielder, 1B
Ryan Braun, LF
Casey McGehee, 3B
Corey Hart, RF
Alcides Escobar, SS
George Kottaras, C
Pitcher
Hot or Not and Whom to Watch
Ryan Theriot finally had a good game yesterday, with a couple hits, a couple walks, and he scored some runs. Hopefully it'll be a spring-board game for him – but if not, hopefully Lou Piniella will have the good sense to get Mike Fontenot more starts.
Ted Lilly isn't winning many games – he's dropped five straight decisions – but he's pitching well this year. You know who's not pitching well? Carlos Zambrano.
Marlon Byrd has gotten hot again, bringing his average up to .321 and his OPS up to .879.
As for the Brewers, Yovani Gallardo has been on fire of late, so Ted Lilly may once again have to deal with little run support. Don't look now, but the Brewers' leader in homers isn't named Fielder or Braun – it's Corey freaking Hart, with 14.
Speaking of Prince Fielder and Ryan Braun, when the Cubs faced the Brewers earlier this year, neither was lighting the world on fire – but you knew that wouldn't last. They're now getting theirs, and are hitting just fine. Swell.
Series She-View
And now the best part of the preview: if the teams were represented by beautiful women, who would they be, and what would the match up look like. I thought long and hard about whether I should change things up this year, and offer a different representative for the Cubs this year, after a 2009 full of Marisa Miller. But then I realized Marisa Miller is still smoking hot.
So, given the fact that she's thrown out the first pitch, sung the Seventh Inning Stretch, probably likes the Cubs, and – like the Cubs – is still hot, just one year older, I've chosen to stick with supermodel Marisa Miller.
You're welcome.
For the Brew Crew, though we almost went with Tyne Daly, who hails from Madison and is a bundle of hot, we decided to go with a beautiful woman enjoying/serving brew. It's a perfect fit: they start out young and fit (like young stars Ryan Braun and Yovani Gallardo), but after enough beers, they quickly wind up thick and portly (like Prince Fielder). Tried for a fifth time to change things up for this series, and you may or may not believe it, but finding pictures of hot chicks holding tall frosties is actually not that easy.
Although the picture features two beautiful women with delicious-looking beer, it's still a bit unfair. I mean, it's Marisa Miller versus regular people. Then again, the Cubs have dominated the Brewers so far this year, so perhaps an unfair matchup is in order. At least there's two of them, and at least they're cleavagey.
Versus