The Chicago Cubs welcome the best team in the National League – at least according to the Cubs – the Pittsburgh Pirates. After all the weekend excitement, it will be nice to enjoy a laid back, relaxing series. Right? Amiright? Time for the Series Preview.
The idea is to hook you up with the bare minimum of what you need to know about every series this year. That way you can look like a genius, hardcore fan in front of all your friends, with minimum effort. Oh, and there will be pictures of hot chicks, too.
We're Going Streaking
The Cubs once again find themselves riding a super sweet one-game winning streak. Sure, they've not won a series in over a month, but at least they ended the White Sox winning streak.
The Pirates (shock) have been even worse, losing six in a row and – wait for it – 18 of their last 20. Their last road win was all the way back on the 18th. Of May. Don't worry Pirates, you're about to play at Wrigley!
Game Times and Broadcasts
Monday, June 28 at 7:05 CT on CSN.
Tuesday, June 29 at 7:05 CT on WGN.
Wednesday, June 30 at 1:20 CT on WGN.
Expected Starters and Lineups
These lineups are likely to be, well, wrong. But they'll be close.
Cubs
Starters: Randy Wells (3-6, 5.21), Ted Lilly (2-6, 3.28), Tom Gorzelanny (2-5, 3.41)
Lineup (never the same, man; more than a few guesses her):
Theriot, 2B (Byrd? Colvin? Fukudome?)
Colvin, RF
Byrd, CF
Lee, 1B
Ramirez, 3B
Soriano, LF
Soto, C
Castro, SS
Pitcher
Pirates
Starters: Paul Maholm (4-6, 4.24), Jeff Karstens (2-2, 4.60), Brad Lincoln (0-2, 6.00)
Lineups:
Jose Tabata, LF
Neil Walker, 2B
Andrew McCutchen, CF
Garrett Jones, 1B
Ryan Doumit, C
Pedro Alvarez, 3B
Lastings Milledge, RF
Bobby Crosby, SS
Pitcher
Hot or Not and Whom to Watch
Randy Wells hasn't won a start since April 30. The sophomore slump is officially here.
Tom Gorzelanny takes over Carlos Zambrano's rotation spot. Gorzelanny was successful there earlier this year, so let's hope the move to the pen didn't derail anything.
As a team, the Pirates have an ERA over 7.00 in their last six games, which is actually not much worse than the number's been on the season.
They've recently called up two of their best prospects in outfielder Jose Tabata and third baseman Pedro Alvarez. Neither has done much yet – Tabata's OPS is hovering just under .700; Alvarez can't get his over .400.
Series She-View
And now the best part of the preview: if the teams were represented by beautiful women, who would they be, and what would the match up look like. I thought long and hard about whether I should change things up this year, and offer a different representative for the Cubs this year, after a 2009 full of Marisa Miller. But then I realized Marisa Miller is still smoking hot.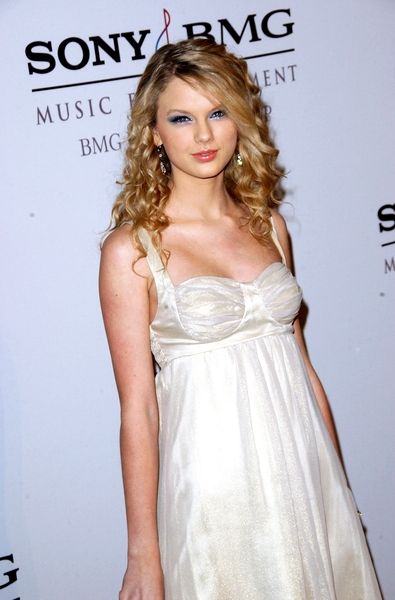 So, given the fact that she's thrown out the first pitch, sung the Seventh Inning Stretch, probably likes the Cubs, and – like the Cubs – is still hot, just one year older, I've chosen to stick with supermodel Marisa Miller.
You're welcome.
For the Pittsburgh Pirates, we've been using the very beautiful Pirates of the Caribbean babe Keira Knightley. But you know what? The Pirates freaking swept the Cubs last time. So no more Keira. For now, anyway.
Instead, we'll go with more of a local flavor. No, Pittsburgh is not overflowing with gorgeous women (Ben Roethlisburger will take anyone home, or to a bathroom, as the case may be). But nearby (in the sense that it's in the same state) Wyomissing, Pennsylvania is the original hometown of a super hotty: Taylor Swift.
Yes, she's got that girl next door thing going, but Taylor Swift is pretty hot when she wants to be.
So who you got in this one? Is it yet another sweep for the Pirates? Or do the – er herm – more mature Cubs prevail? This one is a black dress affair.
Versus