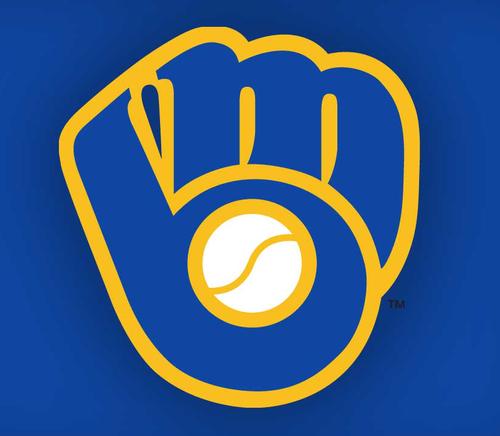 It's Series Preview time again, as the Chicago Cubs welcome the Milwaukee Brewers to Wrigley Field – still the one team, outside of Arizona, against whom the Cubs have played well this year. The Brewers didn't conduct a sell-off, so they'll be at full-strength.
A refresher on the series preview here at Bleacher Nation:
The idea is to hook you up with the bare minimum of what you need to know about every series this year. That way you can look like a genius, hardcore fan in front of all your friends, with minimum effort. Oh, and there will be pictures of beautiful women, too.
We're Going Streaking
What is there to say, really? The Cubs were just swept by the Rockies, and they've lost five straight. They showed a bit of fire late in Sunday's game, but have otherwise looked listless and nearly unwatchable. The most exciting thing we've seen in weeks was the departure of two players – Ted Lilly and Ryan Theriot.
As for the Brewers, they announced to the world that they believe they're still in the Central race by holding on to all of their tradeable parts this weekend. That fact notwithstanding, the team was just swept by the Astros, has lost five in a row, is 10 games under .500, 11.5 out in the Central, and their fans – at least the ones with a long view – can't be too pleased with management at this point.
Game Times and Broadcasts
Monday, August 2 at 7:05 CT on WCIU.
Tuesday, August 3 at 7:05 CT on CSN.
Wednesday, August 4 at 7:05 CT on CSN.
Expected Starters and Lineups
These lineups are likely to be close to the real lineup during the series.
Cubs
Starters: Randy Wells (5-8, 4.10), Thomas Diamond (0-0, -.–), Ryan Dempster (8-8, 3.92)
Lineup:
Colvin, RF
Castro, SS
Lee, 1B
Ramirez, 3B
Byrd, CF
Soriano, LF
Soto, C
DeWitt, 2B
Pitcher
Brewers
Starters: Yovani Gallardo (9-5, 2.77), Chris Narveson (8-7, 5.90), TBA
Lineups:
Rickie Weeks, 2B
Corey Hart, RF
Prince Fielder, 1B
Ryan Braun, LF
Casey McGehee, 3B
Carlos Gomez/Jim Edmonds, CF
Alcides Escobar, SS
George Kottaras, C
Pitcher
Hot or Not and Whom to Watch
With as much as the Cubs are struggling lately, it would be easy to assume that no one is playing well. But several guys have been hitting well lately, including Derrek Lee, Alfonso Soriano, and Geovany Soto.
New Cub Blake DeWitt is on fire, batting .750 with the Cubs! What's that? Sample size? I don't know what those words mean.
Randy Wells has allowed just three runs in his last 19 innings pitched.
The Brewers, like the Cubs, have had a really crummy stretch of play, and it's hard to find a hot player among them. The team scored just two runs in their three-game set against the Astros, and ace Yovani Gallardo is coming off a brutal outing in Cincinnati.
Series She-View
And now the best part of the preview: if the teams were represented by beautiful women, who would they be, and what would the match up look like. I thought long and hard about whether I should change things up this year, and offer a different representative for the Cubs this year, after a 2009 full of Marisa Miller. But then I realized Marisa Miller is still smoking hot.
So, given the fact that she's thrown out the first pitch, sung the Seventh Inning Stretch, probably likes the Cubs, and – like the Cubs – is still hot, just one year older, I've chosen to stick with supermodel Marisa Miller.
You're welcome.
For the Brew Crew, though we almost went with Tyne Daly, who hails from Madison and is a bundle of hot, we decided to go with a beautiful woman enjoying/serving brew. It's a perfect fit: they start out young and fit (like young stars Ryan Braun and Yovani Gallardo), but after enough beers, they quickly wind up thick and portly (like Prince Fielder). Tried for a fifth time to change things up for this series, and you may or may not believe it, but finding pictures of hot chicks holding tall frosties is actually not that easy.
Although the picture features a beautiful woman with delicious-looking beer, it's still a bit unfair. I mean, it's Marisa Miller versus a regular person. Then again, the Cubs have dominated the Brewers so far this year, so perhaps an unfair matchup is in order. At least the Brewers' rep has seven steins of beer, which is awesome.
Versus