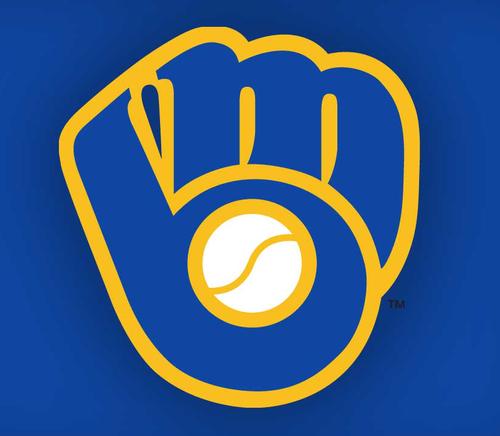 It's Series Preview time again, as the Chicago Cubs head off to friendly Miller Park to take on the Brewers. If the Cubs were still in the race, this would look like a tasty match-up. As it stands, it looks like a reason to drink tasty beer.
A refresher on the series preview here at Bleacher Nation:
The idea is to hook you up with the bare minimum of what you need to know about every series this year. That way you can look like a genius, hardcore fan in front of all your friends, with minimum effort. Oh, and there will be pictures of beautiful women, too.
We're Going Streaking
The Cubs finally lost a series, after taking a few back-to-back. They gave up two of three to the Houston Astros, dropping the team to 60-80 on the year, all the way back in fifth place in the Central. Just behind…
The Brewers, who are 65-74 after taking two of three from the suddenly beatable St. Louis Cardinals. Before that, the Brewers had lost two of three to the Phillies, were swept in four by the Reds, swept the Pirates in three, and were swept in three by the Dodgers.
Game Times and Broadcasts
Friday, September 10 at 7:10 CT on WGN.
Saturday, September 11 at 6:10 CT on CSN.
Sunday, September 12 at 1:10 CT on WGN.
Expected Starters and Lineups
These lineups are likely to be close to the real lineup during the series.
Cubs
Starters: Carlos Zambrano (7-6, 4.23), Ryan Dempster (12-10, 3.76),  Casey Coleman (1-1, 5.81)
Lineup:
DeWitt, 2B
Castro, SS
Byrd, CF (Fukudome is seeing a lot of time)
Ramirez, 3B
Nady, 1B
Colvin, RF (same Fukudome note)
Soriano, LF
Soto/Hill, C
Pitcher
Brewers
Starters: Dave Bush (7-11, 4.71), Randy Wolf (11-10, 4.68), Yovani Gallardo (11-7, 3.80)
Lineups:
Rickie Weeks, 2B
Corey Hart, RF
Prince Fielder, 1B
Ryan Braun, LF
Casey McGehee, 3B
Lorenzo Cain, CF
Alcides Escobar, SS
Jonathan Lucroy, C
Pitcher
Hot or Not and Whom to Watch
Carlos Zambrano is 4-0 with a 1.98 ERA since he returned to the rotation. What's that? Too many hits and too many walks? Bah. You can make facts say anything.
Blake DeWitt started out hot with his new team, but his line is now down to .271/.326/.398. With the Cubs hoping he can be the full-timer at second base next year, those kind of numbers aren't going to cut it.
Starlin Castro's average still stands at .317 after his twubble-induced benching in the Astros series. In the meantime, league leader Carlos Gonzalez is up to .340, so dreams of a batting title can probably start to fade.
For the Brewers, Ryan Braun has been hot for over a month. In that time, his average is over .400, and he's got 20 RBI.
Speaking of RBI, the team leader is Casey McGehee, with 92. He was a Cub. Never forget.
Yovani Gallardo is decidedly not hot: he's given up 22 earned runs in his last 21.2 innings.
Series She-View
And now the best part of the preview: if the teams were represented by beautiful women, who would they be, and what would the match up look like. I thought long and hard about whether I should change things up this year, and offer a different representative for the Cubs this year, after a 2009 full of Marisa Miller. But then I realized Marisa Miller is still smoking hot.
So, given the fact that she's thrown out the first pitch, sung the Seventh Inning Stretch, probably likes the Cubs, and – like the Cubs – is still hot, just one year older, I've chosen to stick with supermodel Marisa Miller.
You're welcome.
For the Brew Crew, though we almost went with Tyne Daly, who hails from Madison and is a bundle of hot, we decided to go with a beautiful woman enjoying/serving brew. It's a perfect fit: they start out young and fit (like young stars Ryan Braun and Yovani Gallardo), but after enough beers, they quickly wind up thick and portly (like Prince Fielder).
Although the picture features a beautiful woman with delicious-looking beer, it's still a bit unfair. I mean, it's Marisa Miller versus a regular person. Then again, the Cubs have dominated the Brewers so far this year, so perhaps an unfair matchup is in order.
Actually, you know what? Screw it. I'm going with Tyne Daly.
Versus