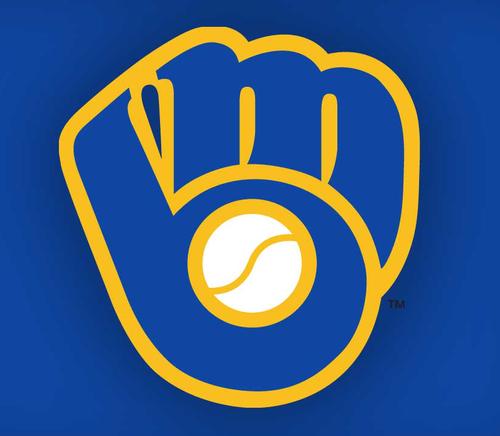 It's Series Preview time again, as the Chicago Cubs head off to friendly Miller Park to take on the Brewers. The Cubs have owned this series over the past few years, but confidence is our enemy, friends.
The Series Preview hooks you up with what you need to know about every series this year – streaks, broadcast information, pitchers, lineups, etc. That way you can look like a genius, hardcore fan in front of all your friends, with minimum effort. Oh, and there will be pictures of beautiful women, too.
We're Going Streaking
The Cubs and Brewers have had similar starts to the 2011 season. They each had it handed to them in their first series of the year against an NL Central opponent before recovering thanks to an out-of-division foe. The difference, of course, is that the Cubs were facing the woeful Pirates and Diamondbacks, while the Brewers were facing the probably-very-good Reds and Braves.
But, hey, the Cubs are a half game up on the Brewers, so clearly, they reign victorious.
In truth, the 3-3 start for the Cubs is terribly disappointing given the opponents and the homestand. The Cubs were in all six games, and should have won two of the three they lost. These facts cut both ways: either the Cubs are better than a .500 team because they should have won five of their first six, or the Cubs are merely a .500 team because they didn't win those five.
Game Times and Broadcasts
Friday, April 8 at 7:10 CT on CSN+.
Saturday, April 10 at 6:10 CT on CSN/MLBN.
Sunday, April 11 at 1:10 CT on WGN.
Expected Starters and Lineups
These lineups are likely to be close to the real lineup during the series.
Cubs
Starters: Carlos Zambrano (0-0, 4.50), Matt Garza (0-0, 3.86),  Casey Coleman (0-0, -.–)
Lineup:
Fukudome, RF
Castro, SS
Byrd, CF
Ramirez, 3B
Pena, 1B
Soriano, LF
Soto, C
Barney, 2B
Pitcher
Brewers
Starters: Randy Wolf (0-1, 13.50), Chris Narveson (0-0, -.–), Yovani Gallardo (1-0, 1.20)
Lineups:
Rickie Weeks, 2B
Carlos Gomez, CF
Ryan Braun, LF
Prince Fielder, 1B
Casey McGehee, 3B
Mark Kotsay, RF
Yuniesky Betancourt, SS
Will Nieves, C
Pitcher
Hot or Not and Whom to Watch
His name is Starlin Castro. His name is Starlin Castro. His name is Starlin Castro.
Matt Garza goes for the second time as a Cub and, presumably, will try not to allow 12 hits this time. He might still try to strike out 12, though.
And I'm not ragging on the guy – again, I love him as a leader, teammate, and useful player – but Marlon Byrd is not a 3-hole hitter. Yes, he's hitting .308 on the season. But it's the most unproductive .308 you'll ever see: .308 is also his OBP, and he's slugging just .346.
How about Alfonso Soriano, eh? He's tied for the NL lead with 3 homers, and his OPS is over 1.000.
As for the Brewers, de facto ace Yovani Gallardo has started out the season on a hot streak (1.20 ERA and just 14 baserunners in 15 innings), and he's the one Brewer pitcher who's consistently had the Cubs' number over the past few years. With Casey Coleman going on the other side of the bump, Sunday's game looks like a tough one.
Also hot is space goon Ryan Braun, whose early season OPS stands at an even 1.300. Not so hot? The rest of the Brewers. Rickie Weeks' numbers look good, but in reality, if he doesn't hit a leadoff homer against you, you're good. And as for possible Albert Pujols Sweepstakes Consolation Prize Prince Fielder, he's once again struggling in the power department. He has just one extra base hit in 27 plate appearances.
Series She-View
So, as I've explained, we're going to do something a little different with the Series She-View this year. It will still be one beautiful woman representing the Cubs taking on another (usually) beautiful woman representing the opponent, but the Cubs won't have one set representative for the entire year. The Cubs' representative will change as the team's needs change – in other words, if the Cubs are winning, the rep will stay the same. But if the Cubs' performance calls for a change, someone new will step in. The opponent's representative will change from series to series, at my whim. But at least she'll probably be wearing the opponent's colors.
As you may know, Marisa Miller has represented the Cubs from time immemorial. And the Cubs won their last series, so there should be no reason for change.
But I've been thinking. The Cubs should have swept that series. The Diamondbacks are awful. Clearly, they had something more powerful than mere "baseball ability" on their side. I mean, did you see those Chris Young catches? Something – someone – pushed them beyond their normal ability.
The Diamondbacks had Brooklyn Decker.
And, because this feature is completely arbitrary and subject to my editorial control, now the Cubs have Brooklyn Decker. That's right, the Chicago Cubs, for the immediate future, will be represented in the Series She-View by model, mathematics expert, and humanitarian, Brooklyn Decker. You're welcome.
As for the Brewers, they get some chick holding beer.
Go Cubs.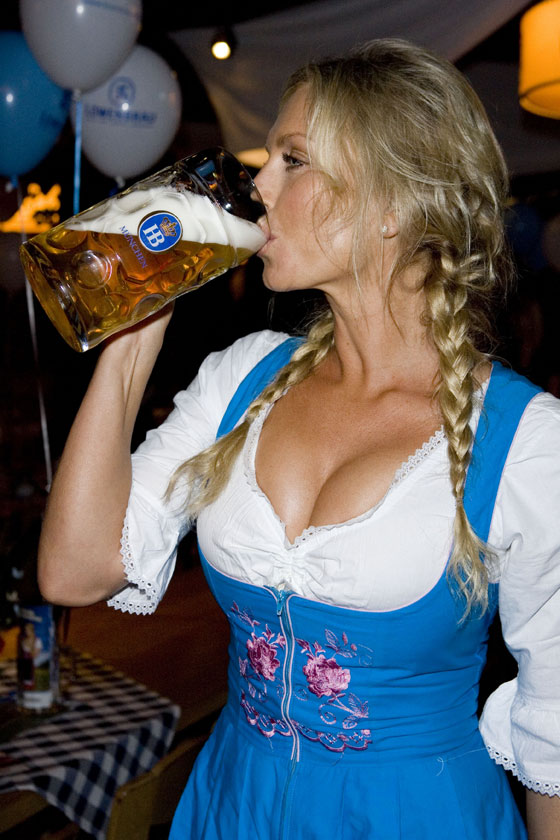 Versus