---
Well, I'm off. The early hour of these Bullets is commensurate with my early travels (indeed, I scheduled this post at 5am ET, having gotten up at 4am ET – some of you lunatics were probably still up). It's going to be a long day, but a good one. I hope to see some of you at the ballpark today (right field bleachers, lower corner by the LED board, assuming I can find a seat), and then at the get-together after the game at Sheffield's (corner of Sheffield and School, a few blocks South of Wrigley).
Catcher Welington Castillo was properly chastised – mostly by himself – after he failed to hustle after a passed ball in the 8th inning yesterday, which allowed a run to score. After the game, Castillo said he apologized to his teammates, and felt like he'd lost the game. It was a momentary lapse in focus, and he says it won't happen again. Per the Tribune, Castillo added that he doesn't believe that's the kind of player he is.
Dale Sveum has said it before, but it's worth reiterating that, despite some tinkering this week, Starlin Castro is his two-hole hitter. For now. "On our team right now, he's a two-hole hitter," Sveum said, per Cubs.com. "Obviously, he's a hand-eye coordination guy who will put the ball in play and doesn't walk much, so maybe he's more apt to hit at the bottom or the order because he can hit into some double plays and things like that. For the team we have now, he's the second hitter." In other words, if Sveum had the kind of hitters he believes a quality lineup should have, Castro would be hitting lower in the order. Here's hoping that, by the time Sveum does have those hitters, Castro will have, himself, bloomed into another one of them.
Matt Garza says he feels good after his first rehab start, and he's already itching for start number two. "I was excited, pleased and can't wait for another five days," Garza said, per ESPN Chicago. "There were no aftereffects. Just more like normal soreness, which is awesome. Granted I didn't complete my normal postgame routine but it went really good." The plan is for Garza to pitch on Monday at AAA Iowa, then have at least one more rehab start before there's a chance he's activated.
Kyuji Fujikawa threw again yesterday in the pen, and Dale Sveum said it looked a lot better this time. Fujikawa might make his first rehab appearance at Iowa on Sunday.
Matt Garza on his stop-the-negativity tweets the other day.
Padres manager Bud Black professes his love for Wrigley Field as it is, including the small clubhouse and the foul smell of the tunnel to the dugout.
Next Wednesday's game at Wrigley against the Cardinals is a "Pink Out" for breast cancer awareness. So, wear pink.
Julio Borbon tried to coax a hit-by-pitch yesterday, and, although the results were humorous, I was happy to see that he tried: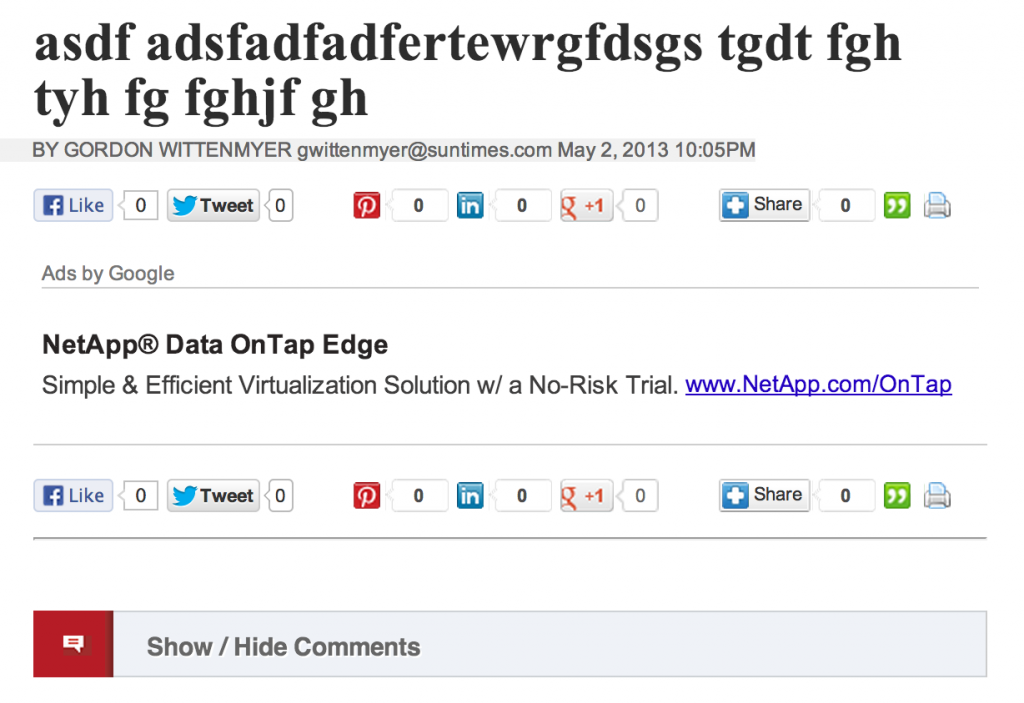 ---
---
Keep Reading ...
«
Cubs Minor League Daily: Goalie On The Corner
|
Series Preview: Reds v. Cubs, May 3 – May 5, 2013
»
---