I've said in the past that if you sent me pictures of yourself wearing a BN shirt at a notable location, I'd give you an e-high five, and you folks keep coming through – in fact, there were so many shot my way over the late-July/early-August craziness that I believe I've lost track of several of them. Many apologies if that's the case, and definitely hit me back up on Twitter or over email if you don't see yourself below and you want to claim your extremely valuable e-high five.
For those of you who don't yet have a BN shirt, let me suggest that now is as good of a time as any to pick one up – we've got a special running today through August 19, where you can get FREE shipping on ANY order from the BN shop. You just have to use the coupon code "BNSHIP," and you're good to go. The shop also has a fancy, more BN-like look, in case the old, bizarrely-colored version turned you off.
Then you, too, can show off your duds at Coors Field like BN'er Miggy (high five!):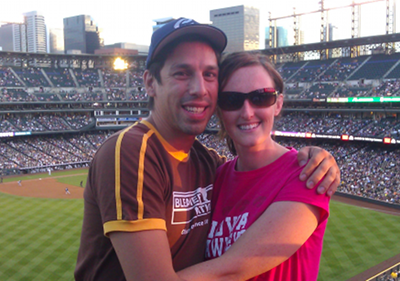 Or you can show them off – with a Tigers hat – at Yankee Stadium like BN'er Thomas (high five! better to wear Tigers gear than Yankees gear):
Or you can take them abroad like BN'er Niklas, and make us all lust after a trip to beautiful Sweden (hög fem!):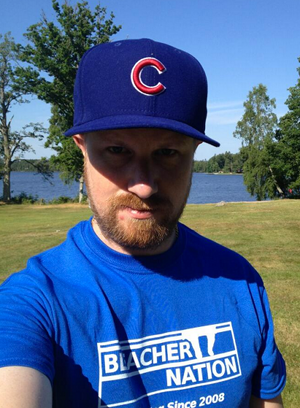 ---
---
Keep Reading ...
«
A Look at Homegrown Rosters Around Baseball is Unkind to the Cubs
|
Around the League: Non-Trade, Waiver Games, Social Fun, Absurd Defense, and More
»
---