So I recently became a member of both Untappd.com and Pintley.com and can be found as MichiganGoat on each.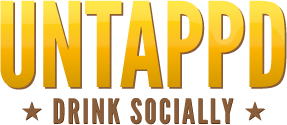 I'm not sure which one I like better, Untappd is more like twitter for beer, with checkins, 140 character comment limit but it does appear to be more active and in a short amount of time I've connect with a ton of beer drinkers. The best part is you can check into your drink and then see everyone else that's sharing that same drink, but it is not a true beer review type of site. You can sign up at http://untappd.com


Pintley.com on the other had is a beer reviewing site that allows you to write as much as you want in a review and recommends beer for you based on your reviews. There is a point system that allows you to win free beer and they recently added a location check-in feature. If you want to join please go here: http://www.pintley.c...r/MichiganGoat/

The best part about both is they have an iphone/android app that allows you to comment on beer when you away from a computer.

So if anybody is using either of those sites or have another beer related site you enjoy let us use this post as a way to find each other online.

Enjoy DRINK BEER!