Monday and Tuesday night the Cub's sales dept. and front office offered a 1st time Cub's season ticket get together. They had free food- burgers, hotdogs, ice cream etc for us and Tom was there meeting everyone.
We were allowed on the field, in the dugouts, and up into the press box. The dugout was cool as was being able to fall into the Ivy. Press box felt old school. On top of all of this I won an autographed Fergie Jenkins autographed ball.
Another odd thing I learned is apparently the cub's players fly back from the road game travelling first to Wrigley-field before heading home. We were told we couldnt enter the home club house because they were soon to return.
Here are a few pics.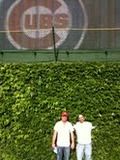 broha in law with me in the Ivy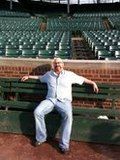 Visitor bullpen chillaxing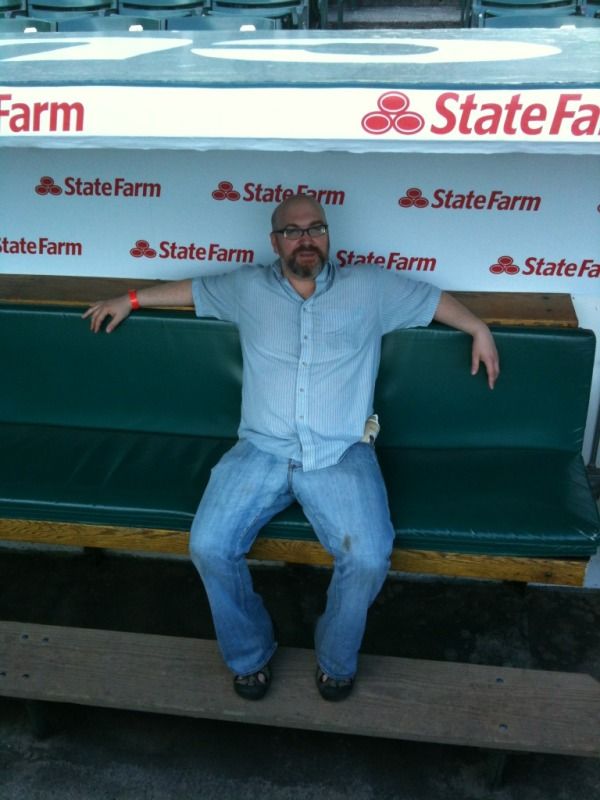 In the cub's dugout with my game face on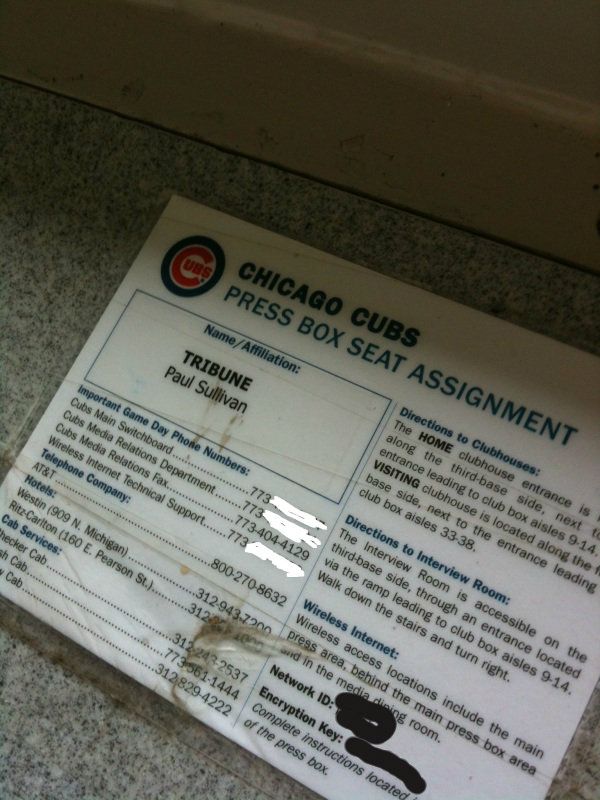 Paul Sullivans seat in the press box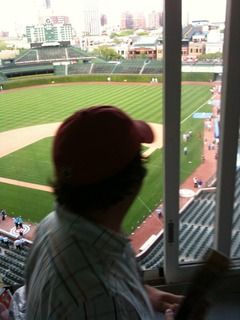 view from the press box