Conflicting Reports on Brandon Webb – Cubs Might Lead for Him, Or Might Not Want Him At All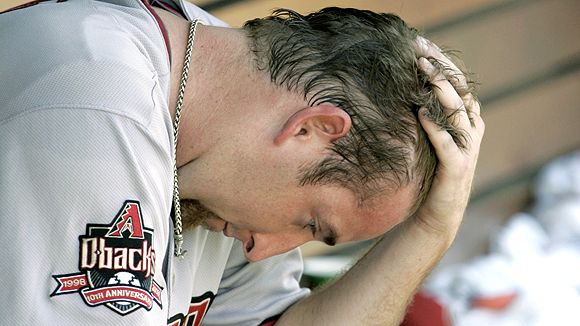 If you needed any more evidence that the rumor-chasing business is a difficult one, look no further than the Chicago Cubs' pursuit of free agent starter Brandon Webb. The team has been connected to the rehabilitating former Cy Young winner all offseason, but nothing concrete has ever materialized.
And then, within the span of hours – literally – there was a report that the Cubs lead (together with the Rangers) for Webb's services and a separate report that the two sides won't be able to work out a deal unless Webb takes a minimal salary. To top things off, Bruce Levine said this weekend on ESPN Radio that the after the Cubs reviewed Webb's medical information, they were no longer particularly excited about signing him.
So, like, um… what's the deal?
At this point, I suspect that the only ones who know for sure are Webb, his agent, and the Cubs' front office. The two sides have clearly talked, but how far things have proceeded past the preliminary stage remains unclear. If I had to guess, the Cubs liked Webb early on as a project type, but as other starters came off the market and interest in Webb expanded, it became clear that he might actually get a fair bit of guaranteed money – something the Cubs were less than enthused about.
Where things go from here on the Webb front are – wait for it – unclear. The Cubs will probably remain involved in the sense that if he's willing to take a small base salary with some incentives built in, they may yet land him. If he becomes this year's Ben Sheets, on the other hand, he'll be pitching (or at least trying to pitch) for a team other than the Cubs.
---