Never Forget the Butt Slide
You know when you're having a really bad day and then you slide face first into Brandon Phillip's butt? Isn't that just the worst?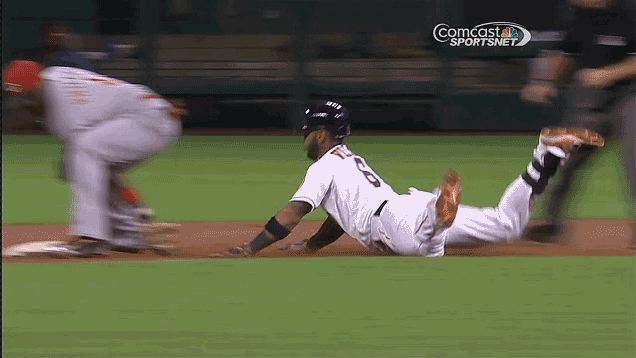 You knew about The Butt Fumble, but did you know about this one?
With the Astros already down four runs in the first inning (of what ended up being a 10-0 loss to Cincinnati in September 2013), Jonathan Villar tried to stretch a single into a double. He was promptly thrown out at second base and awarded a butt in his face for being to aggressive so early in the game, down four runs.
I can't imagine this is how Villar saw his day going when he woke up that morning.
For every possible angle on that face first slide into Brandon Phillips' ham cakes, you can see more glorious GIFs here.
---
Latest from Bleacher Nation: