Ichiro Can Still Hit Anything … Even A 45 MPH Eephus Pitch
Ichiro Suzuki is inarguably one of the greatest hitters of all time.
His 3,059 career hits – and counting – represent the 20th most in the Majors of all time. However, if you include the 1,278 hits he added as a professional in Japan, his new total of 4,337 hits would be the most by any professional ball player ever.
Needless to say, the dude can hit and he can hit anything you throw at him.
And that even includes, it seems, 45 MPH eephus pitches (eephi?), which are meant to catch batters off balance and trick them into looking silly. Well, Ichiro may have been off balance, but he sure didn't look silly when he drove this ball into left field.
Check it out:
And look at his feet as he awaits the pitch!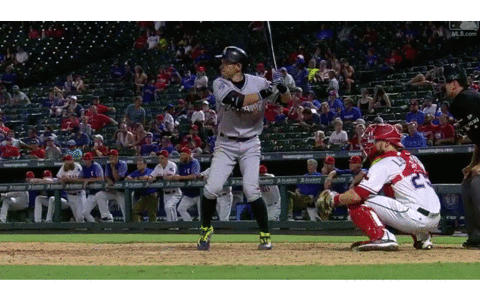 And just a final FYI, that hit came as part of a 2-3, 3BB night, which means Ichiro was on base five times against the Rangers … at 43 years old. Unbelievable.
He's the GOAT.
---
Latest from Bleacher Nation: