Joey Votto Saw 43 Pitches in ZERO At-Bats Sunday … Which Means He Took Five Walks
Joey Votto is borderline notorious for discipline at the plate, but what he did against the Pirates in Cincinnati yesterday was something else entirely.
Stepping up to the plate five times in the Reds 5-2 loss to the Bucs, Joey Votto took five straight walks, totaling 43 PITCHES (!). And because walks are plate appearances and don't count as at-bats, that means he took nearly 50 pitches in ZERO at bats.
You can watch the walks right here.
Here's how they played out
1st Inning – 11 pitch walk
3rd Inning – 11 pitch walk
5th Inning – 9 pitch walk
7th Inning – 6 pitch walk
9th Inning – 6 pitch walk
FORTY-THREE pitches … and zero at-bats. That's absolutely insane, as is, of course, the five walks. With those five walks, Votto took his already-league-leading 18.2% walk rate and rounded it off at a solid 19.0%. And he also took his already-league-leading .442 OBP and raised it five points … at the end of August … to .447 OBP for the season.
As you can probably imagine, Votto's 15.7% out-of-zone swing rate this season is the single lowest in Major League Baseball (and 12th lowest in the past decade). And what's perhaps even crazier is this isn't the first time Votto has walked five times in a game. He also did it back on September 23, 2013 against the New York Mets.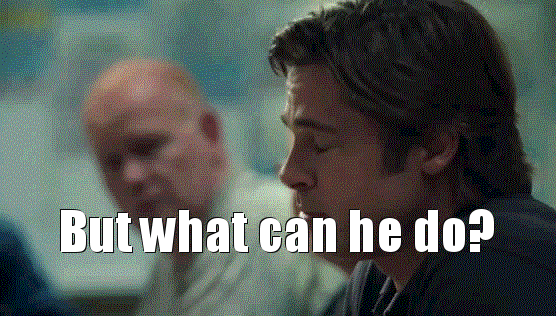 The dude is ELITE.
---
Latest from Bleacher Nation: