New York Mets GM Thinks Tim Tebow "Will Play in the Major Leagues"
We've had a whole lot of fun here at BIF enjoying the #TimTebowExperiment from afar, especially because even if we never really thought it'd go anywhere, there's been some exciting moments along the way:
Tim Tebow just yanked an opposite field home run in the first pitch of his first at-bat, because of course. https://t.co/ybmSxEoBYe pic.twitter.com/DNZZrBxaTm

— Baseball is Fun (@flippingbats) September 28, 2016
I've Been Hit Harder: Tim Tebow Leaves a Tim Tebow Shaped Hole in Outfield Wall https://t.co/b2WRB7ITh3 pic.twitter.com/lorRigV1El

— Baseball is Fun (@flippingbats) October 12, 2016
Are you sitting down? Over his last 16 games (63 plate appearances) Tim Tebow is slashing .327/.413/.436. That's a .849 OPS and a 149 wRC+! pic.twitter.com/UOFEzOrkPS

— Baseball is Fun (@flippingbats) May 12, 2017
But when Tebow was given a real-life invitation to the Mets big league camp, things started to get serious. And since the Mets were apparently taking things seriously, we decided to do the same.
Here's what I had to say at the time:
In his first season as a Mets prospect, Tebow slashed .220/.311/.336 at Low-A (which was just barely below average overall), but did manage to walk nearly 10% of the time. He was eventually promoted to High-A half-way through the year (mostly out of necessity (he's already 30)), where he slashed .231/.307/.356 with five homers, 29 RBI, and 2 stolen bases in 62 games.

Relative to the rest of the league, Tebow's production was about 4% worse than the average hitter (technically an improvement), though his walk rate dropped to about 8%. Of course, he wasn't quite hitting for any average or power – especially given his frame – but he did manage to cut his strikeout rate by about 5 percentage points. Shrug. Whatever.

Now, with a year of professional baseball under his belt, the Mets are going to give him a chance to prove himself with the big boys … and in all likelihood, he'll fail miserably … but I understand why the they're are doing it – stick with me ….
Was I bit too tough on Tebow? Yeah, probably. I still really don't think he'll succeed as a Major Leaguer, but that's not to take away from what he's already accomplished (which is, itself, impressive).
But here's the thing … some people are MUCH higher on Tebow's potential than we are here at Baseball is Fun. And some of those same people just happen to work for the New York Mets.
Like, say … Mets GM Sandy Alderson, who said yesterday "I think he [Tebow] will play in the Major Leagues." Excuse, me … what?!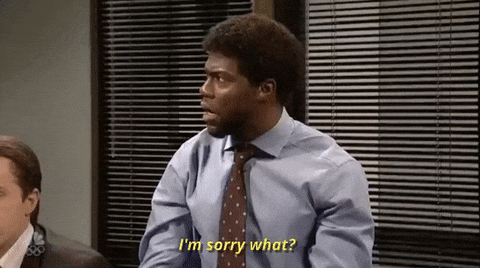 Alderson went on, via the New York Post: "Tim Tebow is here because he can potentially help us at the major league level at some point. He wouldn't be here otherwise." Well, then.
That's some pretty high praise coming from the man up top, even if he hedged his bet in about a thousand ways in later comments. After all, Alderson is still a professional baseball executive and whether or not it may be awfully convenient timing (Tim Tebow at the Mets big league camp should draw a lot of pre$$ and attention), he still has a reputation to maintain.
So, I guess, get ready for some Tebow-Time this Spring, ladies and gentleman, because he's coming and he might just have a chance to play in a Major League stadium near you some time this summer.
---
Latest from Baseball is Fun: