Kids Take Mets-Yankees Rivalry VERY Seriously, Teams Take Their Swings on Twitter
While MLB fans, in general, may not have the sort of aggressiveness inherent in their NHL counterparts, there's still plenty of fight in them.
And sometimes, that fight rears it's ugly head most in cross-town rivalries – like the madness that broke out during yesterday's Mets/Yankees Spring Training contest. Watch as one fan hits another in the head with some sort of blunt object, before a third uses the same to knock himself out!
I just hope everyone is okay …
An unruly brawl broke out at yesterday's @Mets/@Yankees #SpringTraining game. pic.twitter.com/HIxxkeR4tT

— Cut4 (@Cut4) March 8, 2018
And if you're wondering where these kids learned to fight like this, well … you know what they say!
Kids learn from example:
Apparently, it's not just the fans going at it – the official Twitter accounts for the Yankees and Mets Twitter are swinging for the fences, so to speak, too!
When will the fighting end, I ask you!? When!?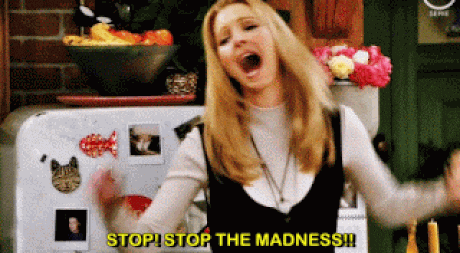 ---
Latest from Bleacher Nation: