Ryan Braun on Move to First Base: "I Had No Idea What I Was Getting Myself Into"
Back in 2011, the Billy Beane/Oakland A's/sabermetrics movie 'Moneyball' came out, and shined a light on the the analytical revolution of the early 2000s. It's really a great movie, and definitely worth checking out if you haven't gotten around to it yet.
But among the funniest parts of the movie is this exchange between Billy Beane (Bradd Pitt), Ron Washington (Brent Jennings) and Scott Hatteberg (Chris Pratt) on the, eh hem, simplicity of playing first base in the Major Leagues:
If you can't watch:
Beane: You don't know how to play first base?
Hatteburg: That's right.
Beane: Scott. It's not that hard, Scott. Tell 'em, Wash …
Washington: It's incredibly hard.
This might seem like such an obvious truth to most of us (of course it's not easy to play first base in the Major Leagues), but it sounds like Ryan Braun is finding out first-hand right now.
If you missed it this winter, the Milwaukee Brewers took their outfield positional glut (Ryan Braun, Keon Broxton, Hernan Perez, Brett Phillips, Domingo Santana) and added two sure-fire starters (Lorenzo Cain and Christian Yelich) to the mix.
They did wind up moving one of their top prospects, outfielder Lewis Brinson, in the Yelich deal, but there was still two everyday starters on top of five pretty good players. So, to help ease the transition, the Brewers decided to try Ryan Braun out at first base. For the first time in his career. At age 34.
Craig Counsell was out there like …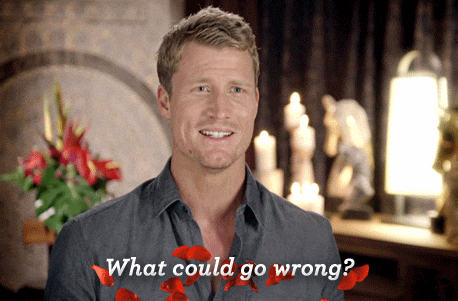 But after getting some action at first base in Spring Training games, Braun is not so sure of this decision: "I definitely don't feel comfortable at all," he said at ESPN. Oh, maybe he is sure after all.
"It's enjoyable," Braun said, "But it's also stressful. I've never done it at all. I had no idea what I was getting myself into."
Braun may be on the decline (his 2017 .268/.336/.487 slash line was the worst of his career) and he may have had a bumpy road in Milwaukee over the years, but he still means a lot to that organization. They'll need him to produce if they want to capitalize on the additions they made this offseason and build on the momentum they created last year. And because they'll want to work in Cain and Yelich everyday, and see if Santana's breakout was legit, Braun will have to make it work at first.
Unfortunately, as Ron Washington correctly put it to Scott Hatteburg, it's incredibly hard. Maybe he should've rented that movie first.
---
Latest from Bleacher Nation: