Heart-Breaking Walk-Off Homer *Bounces Off* the Right Fielder, Sending Florida to the College World Series
The Florida Gators/Auburn Tigers game from last night was always going to be a memorable one, because the winner was heading to the 2018 College World Series.
But when the Gators pulled off one of the craziest and most gutsy trick plays to steal home in a tie game of that importance, the night cemented itself into history:
Stealing Home is Awesome Enough, But When You Use a Fall-Down-Trick-Play to Do It? Dude https://t.co/W6LtS9a5yL pic.twitter.com/9cfKdxLP2I

— Baseball is Fun (@flippingbats) June 12, 2018
But if you can believe it, things actually managed to get even crazier from there. After the Tigers tied the game back up at two, it was forced into extra innings. And in the bottom of the 11th, this is how the game ended:
https://twitter.com/NCAACWS/status/1006380775145496576
Just so we're crystal clear here: that wasn't just a walk-off home run. That was a Jose Canseco-bounce-off-the-defender-style home run that would've stayed in the ball park, had the right fielder just left it alone. Obviously, he was never going to just ignore it, but that doesn't make it any less heart-breaking.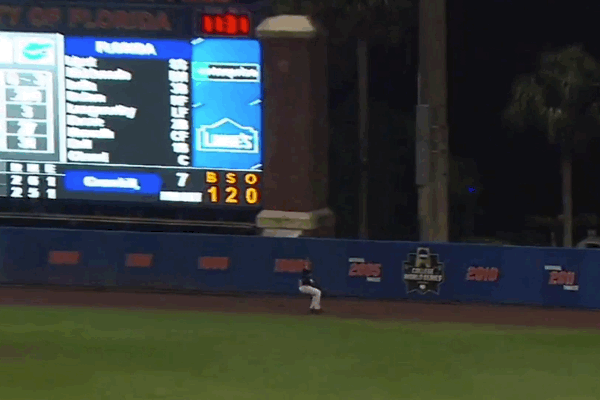 He'll be thinking of that one before he goes to bed for weeks (and Auburn will probably remember it for years). Woof. What a loss.
---
Latest from Bleacher Nation: