So What Did Mike Trout's *Worst* Season Look Like?
A lot of fuss has been made over Mike Trout lately – deservingly so, I might add – given his recently released projections for 2019.
According to FanGraphs' Steamer projections – which are CONSERVATIVE by nature – Trout is going to slash .300/.441/.600 with 40 bombs next year and an 18.9% walk rate that nearly matches his 19.8% strikeout rate. Uh, yuh huh. Gimmie, gimmie, gimmie.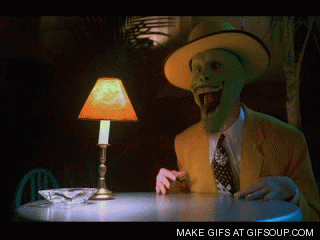 But despite how insane a 180 wRC+ and 9.3 WAR projection is, it's not all that surprising coming from Trout, right? I mean, last season, he was even better than that (191 wRC+ and 9.8 WAR) and those numbers aren't even much of an outlier for him (average of 172 wRC+ and 9.1 WAR/year). And that got me thinking … what was Mike Trout's worst season?
Usually, every player (maybe I should say every "mortal" player), even the greats, has one clunker hidden within his Hall of Fame career. But for Trout, honestly, I don't think he has one. Don't get me wrong, we'll find his "worst" year below, but despite playing in seven full seasons, it's not really that easy to do.
For example, let's look at it by wRC+ (an all-encompassing offensive statistic where 100 is exactly the league average and every point above or below is 1 percentage point better or worse than average):
Offensive Production:
2012: 167 wRC+
2013: 176 wRC+
2014: 167 wRC+
2015: 171 wRC+
2016: 170 wRC+
2017: 181 wRC+
2018: 191 wRC+
By this measure, Trout's first full season (age 20) and his 2014 (age 22) were the worst offensive performances of his career … even though he won AL Rookie of the Year in 2012 and AL MVP in 2014 (LOL) – Oh, and naturally he was an All-Star and Silver Slugger, too. If he posted the same 167 wRC+ last season, Trout would've ranked out as the 4th best hitter in the league (of course, he'd be behind himself, too, so he'd really like the third best hitter in baseball … during his worst season).
In 2012, he was THE best hitter in baseball and in 2014, he was tied for 3rd.
So to put a bow on this, in Trout's two worst offensive seasons, he was the best hitter in baseball and the third best hitter in baseball. How about by overall WAR, which factors in things like defense, base-running, etc ..
2012: 10.0
2013: 10.1
2014: 8.3
2015: 9.3
2016: 9.6
2017: 6.9
2018: 9.8
So technically, 2017 was Mike Trout's least valuable overall season, as he finished with just 6.9 total WAR. Of course, his 6.9 WAR ranked among the top-5 players in baseball that season and would've been among the top 10 in baseball in 2018 – again, behind himself, as well. But there's an important caveat to that: he only appeared in 114 games that year thanks to a thumb injury! On a per/game basis, he was actually right on pace with his 2013, 2015, and 2016 seasons. So let's say we eliminate that year, we're left with the 8.3 WAR he posted in 2014 … which led all of baseball, including the pitchers!
So ultimately, given what we know about his offense that year, 2014 was probably Mike Trout's worst season. Of course, in that year he slashed .287/.377/.561 with 36 homers, 16 stolen bases, a 167 wRC+ (t-3rd in MLB), and 8.3 WAR (1st in MLB). Oh, and he won his first MVP award!
Put differently, in Mike Trout's worst season, he was the best player in baseball.
---
Latest from Bleacher Nation: