When someone utters the phrase "Grand Slam," these are the first three things that come to mind: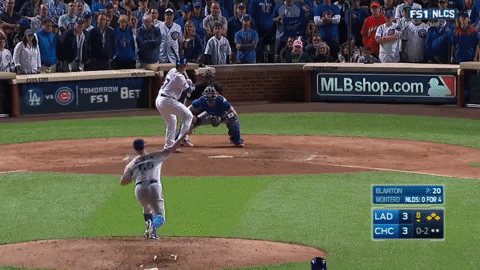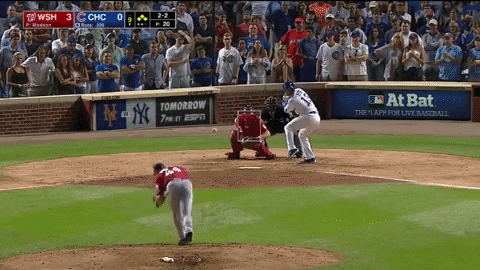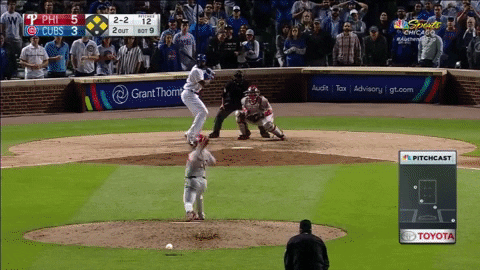 (The fourth is that breakfast from Denny's).
The grand slam is one of my all-time favorite plays across any sport, because unlike the high-scoring Hail Mary or three point shot, you can't just dial one up whenever your team needs it. It's the ultimate example of opportunity meets talent meets risk.
So when I saw that Tim Kurkjian's latest at ESPN was all about the slam-a-rinos I was ready:
Tim Kurkjian: Welcome to the wild, unpredictable world of grand slams https://t.co/VG8KsrMf0j

— Buster Olney (@Buster_ESPN) May 21, 2020
In the absence of baseball, Kurkjian has been examining each date on the calendar as it passes for interesting or historical MLB significance. And when he got to today – May 21st – he realized he hit a (former) MLB record: "ON THIS DATE IN 2000, six grand slams were hit, a record for one day. So today, we will celebrate the grand slam."
Note: That record was broken in 2017, when seven (7) grand slams were hit, including 5 in the National League: Albert Pujols, Mike Zunino, Chris Taylor, Travis Shaw, Ian Desmond, Matt Adams, and Kyle Schwarber.
Kurkjian goes on to list more than 10 crazy or interesting grand slam facts, and I thought I'd share two of my favorites:
Don Mattingly's Lonesome Record Season
In 1987, Don Mattingly hit six grand slams, a record for a single season (which has since been tied), but those wound up being the ONLY grand slams of his entire career. I mean, the guy has over 222 home runs, but only six grand slams and all six in one season? That just strikes me as odd and kinda cool.
Dude probably thought he was going to hit a 1000.
Speaking of which, Mattingly hit 30 total home runs that season, which means 1 out of every 5 dingers was a big one. Unsurprisingly, he wound up with 115 RBI.
The Red Sox Record I Can't Believe Existed
According to Kurkjian, the Red Sox hold the record for most consecutive years *with* at least one grand slam: 63, a record that began all the way back in 1954. Sadly, that record came to an end in 2016, but that's not what makes this one so interesting.
Instead, I'm mostly shocked that teams go full seasons without any grand slams. I guess, in my mind, I just assumed there was always at least one. But I guess that's not true.
Head over to ESPN for more Grand Slam notes.
Beyond those, I just want to point out the four teams (two in the AL, two in the NL) with the most grand slams in a single season. If you haven't scrolled down yet, how many grand slams would you guess as the single season record?
…
…
..
Most Grand Slams in a Season:
1st. Indians: 14 (2006)
t-1st. Athletics: 14 (2000)
3rd. Braves: 12 (1997)
t-3rd. Cardinals: 12 (2000)
No surprised those all happened in the middle of the steroid era, eh?
Anyway. Grand slams are cool.
---
Latest from Bleacher Nation: