What Happens if the Best Player Available to the Bears … is a Running Back?
When you look at the Chicago Bears' current list of needs, it goes a little something like this …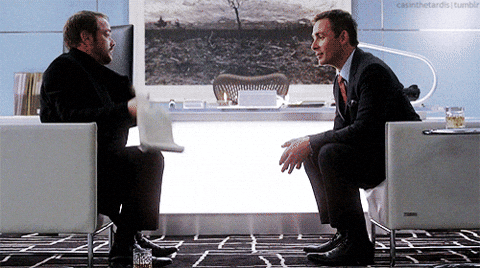 Once you get to the bottom, then, it's easy to come back to the idea of taking the best player available when the team goes on the clock with the eighth overall pick in the draft. After all, if you have needs everywhere, the best player available should address at least one of those needs.
Over at NBC Sports Chicago, JJ Stankevitz and John "Moon" Mullin put together a mock draft in which the two try to analyze whether plucking offense, defense, or best player available for each of the first 10 picks is the right move.
As a (general) supporter of the "best player available" concept, I find myself asking what would happen if that player happens to be a running back?
Mullin presents a scenario wherein Penn State running back Saquon Barkley falls down the draft board and into the Bears' laps at No. 8. It would lead to GM Ryan Pace pulling a draft-day shocker that also pushes the Bears to trade Jordan Howard in the process. Front offices have devalued running backs in recent years, but Mullin notes that six of the top-8 rushers made the postseason, so that pendulum could already be swinging back in the other direction.
If a series of developments leads to Barkley's availability when the Bears pick, it wouldn't be all that surprising to see GM Ryan Pace jump out of his shoes to make it happen. Barkley is powerful, elusive, and a really good pass catcher, which is something that could be valuable to Matt Nagy's new-look offense. To be clear, the Bears wouldn't necessarily have to trade Howard if they landed Barkley. They could opt to team them together, presenting a 1-2 punch that would rival what the New Orleans Saints rolled out on a weekly basis with Alvin Kamara and Mark Ingram last season.
Of course, a lot would have to happen for this chain of events to unfold. And for what it's worth, Mullin ultimately goes on the record with the Bears taking Virginia Tech linebacker Tremaine Edmunds, a player he envisions possibly replacing Pernell McPhee as an edge defender who can also play inside linebacker when the Bears play in their nickel package, instead.
In addition, Mullin also offers up a scenario in which the Bears trade down, add picks, and still draft Quenton Nelson – which would be a pleasant surprise that would also give the team some much-needed draft capital as it rebuilds its roster and shortens that list.
Speaking of Nelson, Stankevitz is the latest to send the Notre Dame guard to the Bears with the eighth pick. Because there is a drop-off behind North Carolina State pass rusher Bradley Chubb and eight might be too high to take Alabama receiver Calvin Ridley, Stankevitz chooses Nelson for the Bears and plugs him into Josh Sitton's spot in the lineup. Simple, efficient, and effective.
A lot can change after everything shakes out at the NFL Scouting Combine in Indianapolis (and clearly, we're still open to the idea of some surprises), but Nelson is probably going to be connected as a rumored Bears target until he officially comes off the board. Other than that, be ready for something surprising, because that always seems to happen with this team.
---
Latest from Bleacher Nation: