The Bears Won't Rush Allen Robinson's Rehab, But He's Apparently "Ahead of the Game"
With all of the build-up and fallout from the NFL draft, it's been all too easy to forget about the rest of the Bears offseason. Like, remember when they signed free agent wide receiver Allen Robinson? That was neat, right?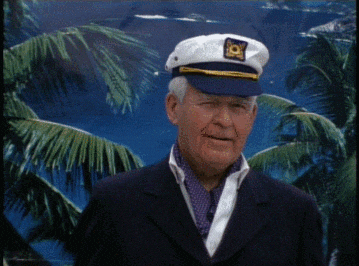 It sure was! As you already know, Robinson immediately moves to the top of the Bears wide receiver depth chart, where he'll be target numero uno for the Bears young quarterback, Mitch Trubisky.
Of course, it's important to remember that Robinson's 2017 season ended earlier than expected, when he tore his ACL on the third play of the year. He's perfectly fine and healthy now (we'll get into that in a second), but the Bears are still going to be cautious when it comes to his return, and for good reason.
Not only did GM Ryan Pace make a hefty financial commitment to Robinson in free agency this winter, he also signed him to be Trubisky's No. 1 pass-catching target. And considering how apparently tied Pace's future is to Mitch Trubisky's success, it's wise to err to the side of caution with Robinson.
With that said, Head Coach Matt Nagy shared a positive report regarding Robinson's rehab: "He's ahead of the game. He's looking good. We're feeling really good about his prognosis as far as getting started," Nagy said while meeting the media at Halas Hall on Wednesday. We don't need to rush it. He's doing great in meetings. He's answering every question in meetings. He's out here focused, doing everything we want him to do." Good, great. Stay healthy, take it slow. And just be there for Week 1.
The Bears are in the early stages of OTAs, so you can understand why Nagy and the team aren't pushing the envelope on a player on May 16. That Robinson is still learning the nuances of the offense and picking up an understanding of the concepts is as important right now as running routes and developing a rapport with Trubisky will be later during this training period. Robinson has long maintained a belief that his ACL injury won't be an issue and that he'll be ready for training camp. It's something Robinson clearly feels strongly about and re-iterated as much when he met the Chicago media back in March.
Even when Robinson's name was thrown around the offseason rumor mill, he prioritized his rehab and let his agent do all the heavy lifting when it came to the business of free agency. So it's no surprise that Robinson is "ahead of the game" as far as that is concerned.
Michael Cerami contributed to this post.
---
Latest from Bleacher Nation: