The Newly Improved 2021 Free Agent Class Could Align Perfectly with the Bulls' Plans
LeBron James
Giannis Antetokounmpo
Kawhi Leonard
Paul George
Bradley Beal
DeMar DeRozan
Victor Oladipo
Lauri Markkanen
CJ McCollum
De'Aaron Fox
Donovan Mitchell
Jrue Holiday
You could build an entire All-Star team with the players listed above, right? Well, collectively, they represent a monstrous group of potential Bulls free agent targets in 2021, and that's been on my mind all day.
Indeed, a conversation about that 2021 crop of free agents surfaced earlier today after it was reported that Kawhi Leonard actually signed a three-year $103 million contract that includes a player option for the third season.
That deal, which is WAY different than what was originally reported (a four-year $142 million contract) means that we could be looking at one of the most stacked free-agent markets ever just two years from now – right when Chicago's young core could be coming into their own. And I have to imagine (er, well … hope) the Bulls are taking notice.
In fact, let me be even more blunt: By the time that free agent period opens up, Chicago should be in the perfect position to make a big-time signing (or two?), and, in more ways than one, could finally be a desirable destination for a superstar.
Let's start with cap space. When you look down the road to the 2021 offseason, the Bulls are lined up to have one of their best cap space situations in years. Otto Porter's contract will be coming off the books, along with the money owed to Cristiano Felicio (finally!). And with plenty of young, cheap players elsewhere, the Bulls are already freeing up plenty of space.
In fact, it appears as though the Bulls kept this in mind when orchestrating the new deals with both Tomas Satoransky and Thaddeus Young earlier this Sunday. Both players have a third-year on their contracts; however, the money rumored to be guaranteed is on the smaller side (roughly $5/6 million).
Even more telling, Executive Vice President John Paxson hopped on the Kap & Co. radio show earlier this week, commenting: "We are positioned in a couple years to have significant cap space again if we choose to."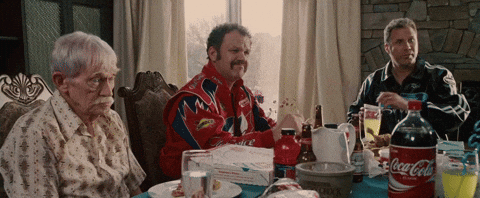 Paxson also mentioned that the franchise is striving to position themselves to make the moves other teams were making this offseason (i.e Clippers/Nets). He brought up the current trend of players teaming up inside one organization and said he wants the Bulls to be "one of those teams." First of all, YES. EXTREME SAME. 
Second of all, guess what, John? In a two-year timeframe, the Bulls have a real shot at making that happen
Right now, the Bulls are projected to have roughly $69,491,950 million in cap space when the 2021 offseason rolls around. For reference, the Brooklyn Nets who were able to sign Kevin Durant and Kyrie Irving to max deals (You: "duh, we know that"), had roughly $68.67 million in cap space this past offseason. So in terms of their pure, financial capabilities, they should be covered.
With that being said, following the Nets' path, is easier said than done. As many fans would be more than happy to tell you, the Bulls haven't been particularly good at attracting top-shelf free agents, right? Eh. Maybe.
But if you ask me, that line of thinking is fallacious. In today's league of super-teams and player empowerment, all it'll take is a lively foundation of young players (already brewing) and just enough cap space (already covered) to lure in a fresh load of talent. The Bulls can do it. They have the pieces, they just need to pull it together. And if you're really looking at the Nets as a blueprint, then you know it's certainly possible.
For starters, over the past decade, the only top-talent the Nets brought in before Irving and Durant were via trade for names like Kevin Garnett, Paul Pierce, Deron Williams and D'Angelo Russell. The biggest free-agent signing for the Nets organization before that was probably …. Shaun Livingston? Not great.
And the same goes for a franchise like the Los Angeles Clippers. They traded for Chris Paul and acquired Blake Griffin and DeAndre Jordan through the draft. For them, the best free-agent signings over the last decade were probably an older Chauncy Billups and Coran Butler.
Heck, even Golden State did this to lure in Kevin Durant.
Point being: Sometimes, your past isn't everything. In general, none of these three teams had a strong history of "owning" free agency. Instead, the team's built up a group of young players or flashy assets through trade/the draft to become competitive enough to catch the attention of free agents. Sound familiar? It should. The Bulls are in a position to do exactly that with an arguably even better core group of players than what the Clippers and Nets had at that time (the Warriors drafted Steph and Klay … so yeah not them).
Now, whether or not they follow this path is totally up to the front office, and that's where things could go off the rails. Each of these other three franchises had better management than what the Bulls are dealing with right now, and that obviously counts for a lot. But, as we've seen all summer long, this front office has shown some growth. They're finally making moves with the bigger picture in mind and they're getting loads of credit for it in the process.  Don't sleep on that.
Now, with all of that said, there is something of an elephant in the room and he hails from Oklahoma City (well, he plays there). I'm not saying that trading for Russell Westbrook right now is definitively a bad idea, but we must recognize that making that move could effectively eliminate the trajectory we just laid out.
Indeed, trading for Westbrook means he *is* the free agent star you bought into, and now you owe him $170 million – potentially before your young players have fully developed and are ready to compete at the highest level. Put differently: his contract will simply gobble up so much cap space that a huge free agent splash in two-years becomes nearly impossible.
But, hey, I get it: Westbrook bumps up the immediate prestige of this team in the East, and that's enticing after so many years of incompetence. And more than that, you simply cannot guarantee that any of those free agents will sign in Chicago. But is it all a risk you're willing to take? I'm just not sure that it is, when there's a slightly safer (i.e. more likely to succeed) path laid out before us.
I know looking forward to an offseason two-years down the road feels Knicks-y, but it's also the sort of plan with which many other teams have had success in the very recent past. And at the end of the day, even though it's tough, I think it's the right call to make.
Michael Cerami contributed to this post.
---
Latest from Bleacher Nation: