Well, They Lost … But That Was Still Kind of Awesome: Thunder 124, Bulls 122
Did the NBA find it's next dynamic duo?
The Bucket Brothers

Est. 2.25.20 pic.twitter.com/TNm4zjyEs9

— Bleacher Nation Bulls (@BN_Bulls) February 26, 2020
Is that question a complete overreaction?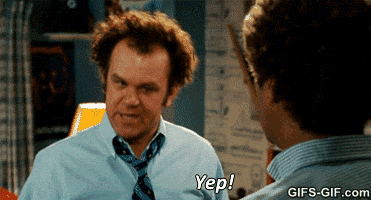 Who cares what the answer is to either of those questions, we just actually watched a fun Bulls game! Even though they lost!
While the Chicago Bulls couldn't grab their second-straight victory Tuesday night, their 124-122 loss made for one of the more entertaining games of the season. Once down 24 points (and 72-55 at the half), the Bulls were able to completely erase their deficit and eventually take the lead at the end of the 3rd quarter.
The Bulls comeback effort was completely mounted by the excellent play of Coby White and Zach LaVine. On the floor together for most of the second half, the two guards traded buckets like we haven't seen before.
Zach LaVine scored 20 points on 12/20 shooting in the second half.

Coby White had 19 points on 7/12 shooting after halftime.

— Jeff Mangurten (@JeffGurt) February 26, 2020
LaVine finished the game with 41 points (his 6th 40+ game of the season), and White set a new career-high with 35 points of his own. Over the last three games, White now has 101 points. Yes, you read that right. He is now the first rookie ever to score 30+ off the bench in three-straight games, according to the Elias Sports Bureau. Rookie status aside and White is only the third player ever to accomplish this feat.
Ridiculous.
https://twitter.com/BN_Bulls/status/1232507842348953601?s=20
At the end of the night, yes the Bulls lost another game and move to 1-22 against above .500 teams this season. BUT, considering winning isn't the top priority anymore, I think it's still worth enjoying what we saw from LaVine and White tonight.
And specifically for White, this continues a very encouraging stretch of basketball. The last two 30+ performances (while still impressive) were against some of the league's more troubled defenses; however, OKC has the 9th-best defensive rating in the NBA. Nice work, Coby.
Now, the Bulls have a nice long break before their next game on Saturday. Keep those legs fresh, bucket brothers!
---
Latest from Bleacher Nation: