All Bulls Players Symptom Free, But Basketball Operations and Activities Paused
The Chicago Bulls have spoken.
On Thursday afternoon, the team released an official statement regarding the NBA's current suspension and COVID-19 crisis. Fortunately, the news was all positive as the team returned safely from Orlando and announced that no players have reported any symptoms.
Here's the full statement:
Official Statement from the Chicago Bulls: pic.twitter.com/IpwNvXERH1

— Chicago Bulls (@chicagobulls) March 12, 2020
Beyond that, the biggest news is that the Bulls have stopped all basketball operations for the next few days and have advised all players/coaches/personnel to remain in Chicago. Earlier today, NBC Sports Chicago's K.C. Johnson alluded to the team potentially having all players self-isolate. While this statement doesn't exactly go as far as to say those words, the team has clearly advised all members of the organization to "exercise good judgment" when it comes to keeping them and those around them safe.
Overall, there's nothing shocking here. I'm sure there are the same precautions the majority of teams will take over the next couple of days. As we've written early, the NBA has instructed teams that they can practice and work together, but with no timetable on a possible continuation of this season, I think many players will take the time off.
I'm sure the past 24 hours have been a mental whirlwind for many players around the NBA. So now it's time to sit back, relax …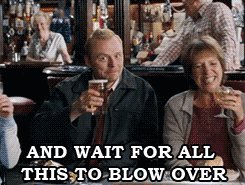 A little levity is what we need right now.
---
Latest from Bleacher Nation: