Transaction Window Opens Up, Enhanced Bubble Security, Anthony Davis Dreamin', and Other Bulls Bullets
Me want sports.
•   Psssh, who needs free agency when you have the NBA bubble quarantine transaction period? Starting at noon today, all 30 NBA teams will be allowed to sign free agents. However, most of the focus will be on the 22 teams expected to be in Orlando come early July. The goal is for traveling teams to have additional personnel (17-man rosters) to either fill the void created by a player who (1) opts out of the trip or (2) unexpectedly must quarantine while in the bubble. Obviously, with the current season ongoing, the free-agent market is primarily built of G-League talent and "washed-up" veterans (mean but true). Some of the most well-known names still available include Isaiah Thomas, Jamal Crawford, Iman Shumpert, Allen Crabbe, and Anthony Tolliver. Watch the Lakers somehow sign all of them.
https://twitter.com/BobbyMarks42/status/1275409632412995585?s=20
•   Oh, and if you're wondering why DeMarcus Cousins' name isn't on that list, it's because The Athletic's Shams Charania reported that the former All-Star is expected to sit out and continue rehabilitation.
•   The transaction period is open until June 30th at 11:59 p.m., and while I'd expect some quick deals to get done, I think some others will take some time. Players have until tomorrow to officially let their team know whether they plan to participate or not. Not to mention, testing begins later today, so teams will slowly but surely figure out how much added help they'll need over the coming days. In case you missed it, the Wizards Davis Bertans and Trail Blazers Trevor Ariza were the first two players to announce they will not travel with their respective teams to Orlando.
•   Meanwhile, the NBPA has reportedly finalized a revised CBA for the players who will venture into the bubble, per Adrian Wojnarowski. Part of the agreement includes "enhanced insurance," which will cover players for any career-ending injuries while on the campus. Additionally, if a player tests positive, a deal with a replacement player must be finalized within seven days.
•   *stares at Oct. 14 with false hope*
New player option dates for 2020 NBA free agency:

Anthony Davis: Oct. 14
Gordon Hayward: Oct. 17
DeMar DeRozan: Oct. 17
Mike Conley Jr.: Oct. 17
Andre Drummond: Oct. 17

— Shams Charania (@ShamsCharania) June 23, 2020
•   We all know damn well Anthony Davis will not sign with the Chicago Bulls this offseason … but a boy can dream can't he!?
•   The guys on the Bulls Talk Podcast tried to answer an impossible question: Which current Bulls player is most likely to be All-NBA first team? First of all, the only real answer this question deserves is the following blank stare …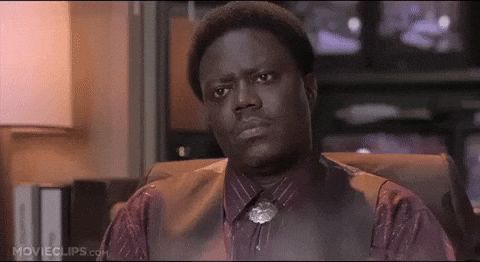 •   But for that sake of discussion, I'll (semi)elaborate. I can't imagine anyone on this team sniffing an All-NBA first-team selection, let alone an All-NBA second team. The ceiling for anyone on this roster feels like a third team slot, but even then, we're talking about consistent All-Star level talent. If Zach LaVine can take another massive step forward, perhaps he can get his name called. And, like most NBA accolades, these team selections come far easier if you're winning … so I hope everyone on the Bulls is thinking about that first.
•   Watching Dennis Rodman breakdown tape is quite enjoyable.
•   Just saying, people don't realize how well Rodman actually understands the game. His off-court antics play him out to be a hot-head superstar, but he knows basketball probably better than the back of his hand.
•   Celebrate by hiring another new head coach!
Revisiting the Bulls' hire of Tom Thibodeau on its 10-year anniversary | NBC Sports Chicago https://t.co/pJ81t3979S

— K.C. Johnson (@KCJHoop) June 23, 2020
•   It just feels good to see some of these guys in the gym.
https://twitter.com/TheNBACentral/status/1275179186785857543?s=20
•   Please don't let this happen, Arturas.
Bulls players if they walk into summer workouts and see Jim Boylen still standing at center court: pic.twitter.com/NcnPak8sSh

— Bleacher Nation Bulls (@BN_Bulls) June 22, 2020
---
Latest from Bleacher Nation: