Heading Out to Orlando, Coby White's All-Star Upside, Now THIS Is Art, and Other Bulls Bullets
Want to know something stupid about me? I hate butterflies.
I'd love to give you an explanation, but I don't really have one. I know they're supposedly pretty and whatnot, but I just find them so off-putting. They fly around all awkwardly and have such gross little bodies. And, you know what, rumor has it they're the jerks of the insect world. They grow their wings and automatically think they're better than everyone else. Typical butterfly.
•   In two days, NBA teams will begin to arrive in Orlando. The Nets, Nuggets, Magic, Suns, Jazz, and Wizards are all supposed to arrive on July 7th, with the rest of the 22 teams traveling over the following two days. After a stage or self-isolation and testing, teams will then begin official training camp and scrimmage games. As all of this fastly approaches, I can't help but feel a bit uneasy. While I'm excited to see teams back on the court, and I trust the NBA (to an extent) to take extreme precautions, the situation in Florida is still a dumpster fire. The league is adamant that a few positive tests will not pop the bubble (pun intended), but I'll believe it when I see it (and, for what it's worth, I'd love if I didn't have to see it). I think we all know the general public is pretty skeptical about this whole process, so I think it'll be extremely important for the league to be very transparent over the next couple of days. Continue to give us an inside look at the bubble and keep us updated on the testing numbers/procedures, please.
Sources: The NBA has informed teams that a player will not be allowed to travel with team to Orlando if he misses coronavirus test on one of two days before travel date (July 7-9). Player would then have to register three consecutive negative tests before traveling.

— Shams Charania (@ShamsCharania) July 4, 2020
•   NBC Sports Insider Tom Haberstroh thinks Coby White has All-Star potential. Did we just become best friends? I know the entirety of his rookie season wasn't the most encouraging, but it takes a while for a 19-year-old (now 20) to get the hang of things … especially when Jim Boylen is your head coach. We should be very encouraged by the fact that he had the February he did. Not only did he put up some eye-popping numbers, but he looked very comfortable doing it. In fact, I think the latter point should be the bigger takeaway. With Zach LaVine back on the court, it's going to be hard for White to keep up those scoring numbers. Not to mention, I just don't think it's fair yet to set an entirely new expectation based on that 11-game stretch.
•   With that said, the earlier White becomes comfortable on the court, the higher his ceiling becomes. His gifted natural talent is complimented beautifully by his basketball IQ. He's been praised in the past for his quick learning, and I think that should play a big role in any "All-Star potential" conversation. As he worries less about his natural fit in the NBA, he can begin to add to his game. I wouldn't be surprised to see things like playmaking, foul drawing, and defending all gradually take steps in the right direction next season (especially with such an extended offseason). Remember, Zach LaVine said White had the best training camp he's ever seen, and I think that's pretty noteworthy considering how much young talent LaVine has been around (I mean, he's seen rookie training camp for players like Karl-Anthony Towns, Andrew Wiggings, Lauri Markkanen, Wendell Carter Jr., and Kris Dunn).
•   In my opinion, I just don't see a cap on White right now, and that's why I have such a hard time with people pigeonholing him into an off-the-bench, microwave scoring role. We saw this guy turn his season around in the blink of an eye. Plus, he's only played 65 games. With his size, speeds, and scoring ability, he's the perfect player for today's NBA. Anyway, NBC Sports Chicago also talked more about Haberstroh's comments, so give it a read.
•   The Sun-Times wrote about whether the Bulls should consider Anthony Edwards in the 2020 Draft. And while I don't think this team is in a position to rule anyone out, I'm not a fan of this idea. We know who LaVine is, and that's a player who's on the brink of an All-Star bid. The Bulls should stay invested in him for now.
•   What's more underrated: Kris Dunn's defense or my 3-point shot? I'm just saying, people never expect my stroke when a pick-up game breaks out (*crumples paper, throws it toward the trash can with some flare … bricks it*).
One of the most underrated defenders in the league. pic.twitter.com/yiTEDV17VQ

— Chicago Bulls (@chicagobulls) July 3, 2020
•   My reaction to this tweet is best represented by the gif below it:
Honestly the funniest thing in the world would be the Bulls keeping Boylen and then his team getting blown out in fall league games.

— jon greenberg (@jon_greenberg) July 2, 2020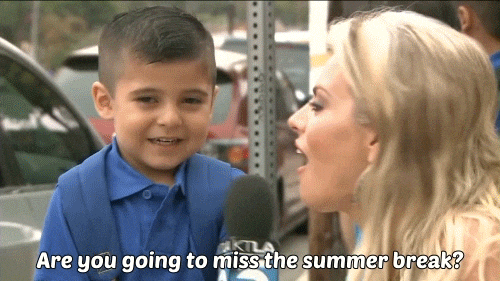 •   Denzel did a thing.
•   Watch this … and then watch it again.
https://twitter.com/BN_Bulls/status/1279816264417005568?s=20
•   Now THAT's some serious art.
---
Latest from Bleacher Nation: