A Brutal Adjustment Period, the Starting Lineup Discussion, Sato vs. Coby, and Other Bulls Bullets
Take it away, Zach: "You're never going to have a perfect game, but good teams figure out how to win. We're just not there yet."
LIVE: Zach LaVine after tonight's loss vs. Memphis https://t.co/XT003w1Yit

— Chicago Bulls (@chicagobulls) April 13, 2021
•   I think that's about as simple as we can put it: The Chicago Bulls are not a good team. Are they trying to be a good team? Sure. For the first time in several years, it does truly feel like the goal of this front office is to play competitive basketball sooner than later. And, hey, that's promising within itself! What's excruciatingly frustrating, however, is that since they made their biggest roster move yet with that goal in mind, the team is 3-7.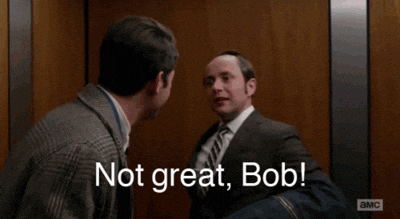 •   Now, to be fair, things weren't going to flip overnight. The Bulls completely changed their style of play and swapped preexisting players into completely new roles. The fact of the matter is a massive change like this comes with an adjustment period, especially for young talent. This adjustment period could certainly take more than 10 games. I don't think any of us have trouble understanding that. Still, the Bulls are in the midst of a playoff race, and that makes any kind of grace period feel a lot shorter. Likewise, you always want to see some clear progress from game to game, and while the Bulls haven't been completely void of that, it's hard to say they've shown enough.
•   I mean, losing to the Minnesota Timberwolves one game and then being outscored 31-16 in the 4th quarter the next is pretty discouraging stuff. Add in the Bulls 5-31 shooting performance from downtown and their 17 TOVs last night and the taste in your mouth is really sour. I know four games in five days on the road is tough (mostly from the perspective of limited practice time to make fixes), but that isn't an excuse to play this discombobulated after giving teams like the Suns and Jazz a scare only a few games ago. Fortunately, their lighter stretch of the schedule continues for at least six more games. I don't know if that really means anything helpful at this point, but I'd rather them have a chance to figure things out against teams like the Magic and Cavaliers than the Heat and Bucks.
•   I've seen folks begin to talk about, once again, a starting lineup change. FWIW here is what Billy Donovan had to say on the matter in pregame media availability yesterday: "I think one of the things we try to do is maybe like after every 10 games is kind of sit down and look at just analytical reports, and I know with this group it's been maybe somewhat of a small sample size because there just hasn't been a lot of games, actually that lineup has not been bad starting. It's been okay."
•   Ok, so he's not wrong. The advanced analytics don't hate the new starting lineup, as it holds a decent 4.8 NET Rating over its first nine games. With that said, the recent offensive slumping of Tomas Satoransky and Patrick Williams has felt pretty detrimental to this team's success over the past couple of games. Despite a 10-point showing against Minnesota, Satoransky scored 0 points against the Hawks (0-6 FG) and 2 points against the Grizzlies (1-5 FG). Meanwhile, Williams has lost any sign of offensive aggressiveness recently, scoring a combined 6 points on just a combined 10 shot attempts the last three games. That's pretty unacceptable stuff from two starters.
•   Oh, and then there is Markkanen … about whom I just don't have the energy to talk right now.
Lauri Markkanen failed to score for the first time in his career on a career-low three shots.

His previous low shot mark was four, set in each of the last two games.

— Jeff Mangurten (@JeffGurt) April 13, 2021
•   Williams gets a longer leash because … well … he's a rookie and the second-youngest player in the league. Sato, on the other hand, has no excuses. With that in mind, I've seen people begin to suggest that White should re-enter the starting lineup. I was pretty firmly against that notion before last night's game, and while I wouldn't say my mind has changed, I might be the tiniest bit more accepting of the argument. White would be able to take some pressure off LaVine and Vooch. He also feels like way more of a threat to hit an open jumper than Sato, Thad, or Williams. At the same time, his defense has been a catastrophe and his tunnel vision has caused me to lose some hair.
•   I get we might want more consistent scoring options, but Satoransky probably still is the better option if you're trying to win games strictly because of his ability to find open teammates and defend a little bit cleaner. At the end of the day, though, it's kind of a "pick your poison" situation, which I think the Chicago Tribune's Jamal Collier outlines well in his recap of last night's game:
Meanwhile, in their last three games:
White: 9.3 points, 2.7 assists, 37% FG, 15.4% from 3
Satoransky: 4.0 points, 6.0 assists, 27.8% FG, 0 of 6 from 3
Sure, the Bulls are planning to rely on their bigs more to take some of the playmaking and scoring load off their guards, but they're going to need more production than this. Especially from beyond the arc, where neither player has consistently punished teams for doubling LaVine or Vučević.
•   Billy D just looks so tired in this postgame presser lol
LIVE: Billy Donovan after tonight's loss vs. Memphis https://t.co/RQL7axszPt

— Chicago Bulls (@chicagobulls) April 13, 2021
•   Congrats to a living legend.
Stephen Curry passed Wilt Chamberlain for the most points in Warriors history. pic.twitter.com/dZX3ozDgMy

— ESPN Stats & Info (@ESPNStatsInfo) April 13, 2021
•   A big-time loss for Arturas Karnisovas' former franchise.
Nuggets star guard Jamal Murray has a torn ACL in his left knee, sources tell @TheAthletic @Stadium.

— Shams Charania (@ShamsCharania) April 13, 2021
---
Latest from Bleacher Nation: