Patrick Williams Doesn't Know He's Amazing, Coby White Talk, HBD to the Shrug, and Other Bulls Bullets
I had a dream about all this stuff I was going to write in bullets. Some might say they were going to be the best set of BN morning bullets the Chicagoland area had ever seen. Then, I woke up and forgot it all. So … yeah … here are my non-dream bullets.
•   Thaddeus Young has said this a couple of times in different settings about Patrick Williams, and it's been encouraging to hear every damn time.
https://twitter.com/BN_Bulls/status/1400157848139620356?s=20
•   Not only do I love the fact that a 14-year veteran like Young – who has seen a boatload of talent over his playing days – views star potential in Williams, but the thought of Williams doing a bunch of amazing stuff so casually is kind of hilarious. I just imagine Williams throwing down an off-the-backboard windmill jam in practice right before walking over to sip some Gatorade, and the rest of the team is like …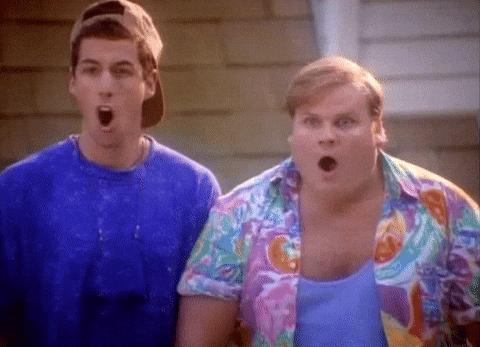 •   Or Williams just straight-up bodies Nikola Vucevic on his way to an easy layup in practice, and the coaching staff is like …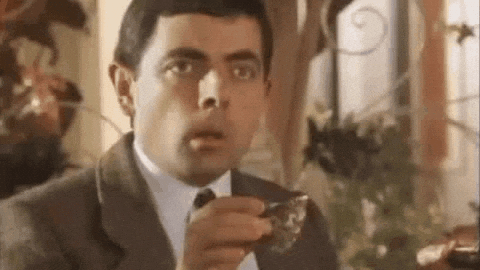 •   Or … Or … Williams literally breaks out the Jordan game-winning dunk from Space Jam where his body stretches about 47 feet in mid-air, and everyone in the Advocate Center is just like …
•   Patrick Williams sounded pretty confident in the end-of-season press conference that he can take a sizable step forward in Year 2. A lot of what he discussed was building up his mental stamina, hoping to better understand the fact this organization views him as a top option (and we talked more about that here). While I truly don't know if Williams can be considered a quick learner, I do not doubt that a more traditional offseason can help steer such a naturally gifted young player in the right direction. All rookies this season experienced an NBA campaign like no other. Many went from playing 29 games in college to a condensed 72 games. Then, mix in all the COVID precautions and the extreme lack of practice time, and Williams will now find himself with many more easy opportunities to develop and expand his game: "This is my first season so everything was pretty much new," Williams told reporters at his end of the season press conference. "Now that I have the gist of what the NBA is about, to have that in my mind and that experience going into the summer, it's going to be huge for me and this team. I didn't have training camp. Preseason was kind of short. So I was kind of thrown right into the fire."
•   A lot of the same can be said about Coby White. The second-year guard tried to learn an entirely new role during this crazy season. And while I think he is best suited to be a combo guard, I don't think anyone would be surprised to see him grow more comfortable as a facilitator next season. He may not get that opportunity in the starting lineup, but he will likely be asked to run the second unit.
https://twitter.com/chicagobulls/status/1400465426186858508?s=20
•   We've also talked about this in recent weeks, but I still can't help but wonder how this organization views White's future. Do they still believe he can become a starter alongside Zach LaVine in any capacity? If they do think his point guard skills can develop nicely, would they potentially go after a more short-term veteran option this offseason as opposed to someone like Lonzo Ball? I still think Ball, specifically, is at the top of their list, but I will be interested to see what happens if some of their FA options begin to fall through.
•   HAPPY BIRTHDAY TO THE SHRUG!
https://twitter.com/NBATV/status/1400422010908336129?s=20
•   Is there any other celebration that comes even close to matching the coolness level of the shrug? I mean, the finger wag from Dikembe was cool. The Allen Iverson stepover was up there. As much as Bulls fans might hate him, the Reggie Miller choke symbol was still iconic as hell. Oh, and we can't forget Sam Cassel's big balls move. But there is just something about the shrug that is so subtly savage.
•   I don't want to get into the whole Thibs thing right now, but it's hard not to attribute at least some of this to the regular-season minutes he dishes out.
Tom Thibodeau teams are 1-4 in the last 5 series in which they've held home court advantage dating back to the 2011 Eastern Conference Finals.

— Jeff Mangurten (@JeffGurt) June 3, 2021
•   Ope, okay, this ranks pretty high on the celebration coolness scale.
https://twitter.com/SportsCenter/status/1400290771685806082?s=20
---
Latest from Bleacher Nation: