Markkanen's Time in Chicago is Running Out, Second Rounders, Free Agency, and Other Bulls Bullets
The Milwaukee Bucks championship parade is going down my street today.
Time to put on all my Bulls gear and listen to Sirius on full blast outside.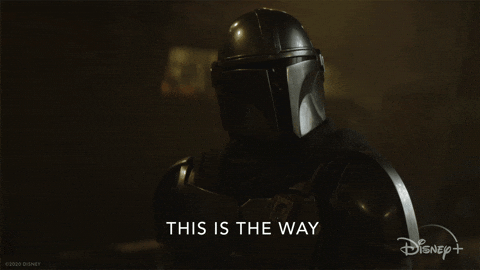 •   The divorce papers are in the manila folder, and it could be only a matter of time before they are signed. Lauri Markkanen and the Chicago Bulls will have to finally talk about their future on August 2nd. Free agency will open up, and the offer sheet will likely come Markkanen's way. Arturas Karnisovas will either have to match another organization's number or let an asset walk for nothing. That is, of course, unless he can find a sign-and-trade partner.
•   In an ideal world, Markkanen can be sent to New Orleans in exchange for Lonzo Ball. We know the Pelicans are not expected to match a significant offer sheet for the restricted free agent, and receiving a 23-year-old former lottery pick for Ball is better than nothing at all. At the same time, why would they want Markkanen? Sure, he could improve their depth, but they already have their star player stationed at the power forward position. Likewise, why would Markkanen want the Pelicans? He would have to agree to head to New Orleans, but there will likely be no starting spot waiting, which we know he wants.
•   Even if the Bulls do find a team Markkanen wants to go to, who is to say they are willing to give up an asset? Chicago could very well match an offer just to avoid losing their own asset, but all signs suggest they prefer to spend Markkanen-money elsewhere. Speaking of which, The Athletic's John Hollinger gave us an idea of where Markkanen's current value lands. The former NBA executive used his BORD$ measurement, which calculates a player's expected value for just next season, and Markkanen sits at an underwhelming $11.9 million. To be honest, I could see that as a number the Bulls consider matching if they can not find a sign-and-trade partner, but we also have to remember Markkanen is probably going to get more than this annually. While this number projects his immediate value, any team that signs him will be investing in future potential.
•   Anyway, do you think Markkanen will regret not taking last offseason's extension? I bet he does. I know the two sides were reportedly $4 million off on the first year alone, but I have to imagine the net deal would pay him more than whatever he receives this summer. Maybe I'm wrong. There is a lot of teams with cap space and not a lot of high-profile free agents. Someone who has high hopes for Markkanen could just give him a bag.
•   Keep an eye on August 1st.
August 1st Is a Very Important Day for the Future of the Chicago Bullshttps://t.co/YD6DQD9Ev7

— Bleacher Nation Bulls (@BN_Bulls) July 21, 2021
•   Sam Vecenie at The Athletic must have been reading my Second Round Spotlight (I'm kidding). He listed David Johnson, Herbert Jones, and Quentin Grimes as three versatile defensive wings the Bulls could get their hands on at No. 38. I talked about all three a couple of days ago, so give it a read if you want to learn more about those prospects.
Second Round Spotlight: Four Experienced Names for the Bulls at Pick No. 38https://t.co/nl4GseDhwx

— Bleacher Nation Bulls (@BN_Bulls) July 20, 2021
•   I definitely agree with Vecenie's line of thinking: The Bulls should look for experienced and versatile wings in the second round. The draft often favors high-upside talent, but Chicago needs more immediate contributors. Guys like Johnson, Grimes, and Jones have the capability of being just that, particularly on the defensive end.
•   I'm going to choose to be a bit more optimistic than Bleacher Report's Dan Favale. In his latest, he wrote he is buying the Bulls interest in a top-tier free-agent point guard, but he is selling the idea that they actually land one. Why? You can read that here. The market can be crazy, and the Bulls are still not the hottest destination out here. However, they do have their most aggressive front office in years. AKME's first couple of moves were landing Billy Donovan, trading for Vucevic, and sending off five pre-existing roster members. Perhaps they freeze up in the coming weeks, but recent decision-making says otherwise. Not to mention, Karnisovas' own comments. I see at least one decently significant addition in their future.
•   DON'T REMIND ME!
That is the third player to have surgery this offseason with a torn labrum:

– Coby White
– Pascal Siakam

and now Okongwu https://t.co/e3Rs27d5t9

— Bobby Marks (@BobbyMarks42) July 22, 2021
•   This is a whole vibe.
Strong move here from Michael Jordan going with a Marques Johnson poster on his dorm room wall … pic.twitter.com/Q9BoaW8zFD

— Super 70s Sports (@Super70sSports) July 22, 2021
---
Latest from Bleacher Nation: