You Gotta Love Having a Smart Head Coach and Front Office (And Other Bulls Bullets)
HAPPY BIRTHDAY, BASKETBALL!
130 years ago today, Dr. James Naismith invented basketball in a YMCA in Springfield, Massachusetts.

The rest is history 🙌🏀 pic.twitter.com/RL3TNRpPDA

— Bleacher Report (@BleacherReport) December 21, 2021
I'd love to transport Dr. James Naismith one day after he invented basketball to a current Bulls game. Can you imagine him watching Lonzo Ball chuck a full-court pass to DeMar DeRozan or seeing Nikola Vucevic draining 3's? I mean, I'd surely have to have an ambulance nearby for when Zach LaVine dunked.
That dude would be all like …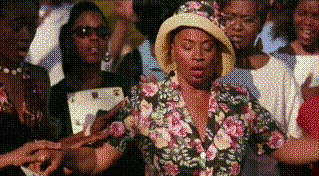 •   Last night's 133-118 win over the Houston Rockets is exactly what happens when an organization has a smart head coach and a smart front office. Despite it being the backend of a back-to-back with seven players on the injury report and an early exit for top defender Alex Caruso, the Bulls still found a way to dominate from the opening tip. No, a victory over a Rockets team tied for the worst record in the Western Conference isn't worth celebrating in a vacuum, but the Bulls continued ability to play to an identity and give maximum effort is worth at least a buzzed Holiday work party toast. Here's to kicking ass and taking names. Love all you guys. You're my best friends. Work is my life. 
•   While I think the maturity of this roster plays a huge role, head coach Billy Donovan deserves his props for the way he's kept the wheels in motion over the last few weeks. Keeping a team locked in with 10 players in and out of protocols isn't easy. Mixing and matching lineups to get the most out of a 10-day contract player like Alfonzo McKinnie and two-way players like Devon Dotson and Tyler Cook also comes with its challenges. But, no matter who is on the floor for this Bulls team, Donovan has been able to get complete buy-in on both ends of the floor. This roster's defensive awareness and active hands have been as contagious as their unwavering unselfishness on the opposite side of the ball. There is simply no question a lot of that stems from the work environment Donovan has built behind the scenes.
•   As for the front office, last night reminded us of their keen eye for talent. The fact that Chicago can get real rotation minutes from both two-way contract players and still pull off a 133-118 victory is downright impressive. Dotson may have added only four points, but he looked the part while on the floor with 4 assists and some solid ball pressure. Cook, who was a surprise addition to the roster this offseason, showed us exactly why AKME awarded him with a deal: 11 points behind a 7-8 performance from the free-throw line. Arguably even more impressive, however, was the play of Alfonzo McKinnie. Added via a hardship exception, McKinnie played 29 minutes for the second time already in a Bulls uniform, and he finished with 16 points, 5 rebounds, and 1 block.
•   What McKinnie's play has shown us is that the Bulls brass chose not to merely look for another body to buy themselves time. They used this opportunity to their advantage and added a veteran talent who fills a need on this roster. McKinnie provides a versatile 6'8″ frame and an ability to space the floor, and it's hard not to think he makes even more sense for this team moving forward than a specialist like Matt Thomas. With that in mind, as more and more players make their return from protocols, it will be interesting to see if McKinnie can convince Karnisovas to add him permanently to the roster.
Bulls Sign Alfonzo McKinnie to Another 10-Day Deal – Might He Stay Longer?https://t.co/pJeBRoxkgQ

— Bleacher Nation Bulls (@BN_Bulls) December 20, 2021
•   Whether it be Donovan, the front office, or an ugly Christmas sweater, DeMar DeRozan can make everything look good. Last night marked DeRozan's 6th-straight game with at least 26 points, and he has also shot an absurd 56.5 percent over those six games. This dude is on another level.
— Steph Noh (@StephNoh) December 21, 2021
•   Here is something we're not used to seeing: The Bulls bench outscored Houston 66-48! While McKinnie and Cook played a role in that, it was the return of a familiar Coby White that gave Chicago this massive margin. White dropped a season-high 24 points on a 7-15 performance from the field and a 5-5 showing at the free-throw line. Seeing him sink five 3-pointers for the first time since February 20th was an encouraging sign, as this was by far the most comfortable and confident he looked on the floor this season. Also, while he may have struggled to convert at times, I was at least a fan of the pressure he put on the rim. Would love to see more of that down the road, especially if he can get to the line.
Donovan said White has endured a difficult season. Playing off ball more. With new teammates. Off-season shoulder surgery. COVID. Credited him for his work ethic throughout.

Season-high 24 from Coby.

— K.C. Johnson (@KCJHoop) December 21, 2021
•   Let's hope guys like White, McKinnie, and Cook can have another strong game tomorrow. With Caruso's availability up in the air and Derrick Jones Jr. nursing a hamstring injury, all three of these players are bound to see extended minutes yet again. The good news for the Bulls is that they will play another equally, if not more, depleted Raptors team. Fred VanVleet and Malachi Flynn were both put into protocols this morning, joining Pascal Siakam, Gary Trent Jr., and Dalano Banton.
Toronto Raptors guards Fred VanVleet and Malachi Flynn have entered the league's Covid protocols, sources tell ESPN.

— Adrian Wojnarowski (@wojespn) December 21, 2021
•   Miss you.
Patrick Williams getting halftime shots up with a cast. Hoopers gotta hoop.

(Not a photographer) pic.twitter.com/XXLtS8cpPA

— K.C. Johnson (@KCJHoop) December 21, 2021
•   A man this big shouldn't be able to do this.
just incredible pic.twitter.com/cgSlWh34ij

— Tyler R. Tynes (@TylerRickyTynes) December 21, 2021
•   So can we fire everyone now?
It isn't much of a consolation, but at least everything that enraged you tonight will likely be out the door when the calendar turns to 2022. Let's keep that perspective as we wind down this season.https://t.co/XBjY6rXfCu

— Bleacher Nation Bears (@BN_Bears) December 21, 2021
---
Latest from Bleacher Nation: