Zach LaVine Officially Joins DeMar DeRozan as a 2022 NBA All-Star!
Where is D.J. Khaled!?
SOMEONE FIND D.J. KHALED!?
THERE HE IS!!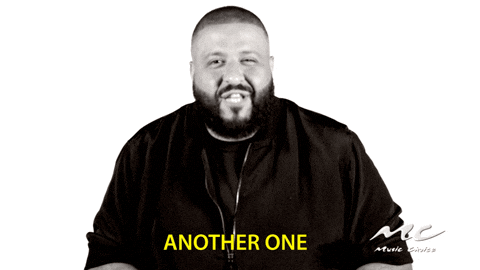 Zach LaVine has officially been named a 2022 NBA All-Star. The Chicago Bulls guard has earned the honor for the second time in his career (second year in a row), averaging 24.9 points, 4.8 rebounds, and 4.3 assists so far this season. LaVine is one of only two players to average at least 24.0 points per game on at least 48.0 percent shooting from the field and 38.0 percent shooting from downtown this season (the Timberwolves Karl-Anthony Towns is the other), leading all of us to know this announcement was on the horizon.
Officially a 2x All-Star! Congrats @ZachLaVine!

📃: https://t.co/mxylRj3yOc pic.twitter.com/vlw53YMszv

— Chicago Bulls (@chicagobulls) February 4, 2022
One of the most efficient bucket-getters in the league, LaVine has helped lead the Chicago Bulls to a first-place standing in the Eastern Conference. The team's current 32-18 record has already given the organization more wins than in each of the previous four seasons.
Of course, none of this would be possible without the play of DeMar DeRozan, as well. LaVine and DeRozan have quickly become one of the best duos in the league, currently sitting as the only teammates to rank inside the NBA's top-14 scorers this season. When both players step on the court in Cleveland, they will become the first pairing since Jimmy Butler and Pau Gasol in 2015-16 to represent the Chicago Bulls in the All-Star Game.
But wait, there's more! 
Don't forget that rookie Ayo Dosunmu will also join LaVine and DeRozan for All-Star Weekend, as he earned his invite to participate in the Rising Stars event earlier this week.
Ayo Dosunmu Selected for Rising Stars Event at All-Star Weekend!https://t.co/Qdkc6SXtHi

— Bleacher Nation Bulls (@BN_Bulls) February 2, 2022
I know we've said it a lot this season, but one more time can't hurt, right?
*deep breath*
THE BULLS ARE BACK!!!!
---
Latest from Bleacher Nation: