Zach LaVine and DeMar DeRozan Crack The Ringer's Top-25 Players
Even amid a five-game losing streak, all it takes is a glance at the standings to know how far the Chicago Bulls have come. The organization has gone from a consistent Eastern Conference bottom-feeder to a looming playoff threat in just one season. A handful of people deserve a tip of the cap for that quick 180, but arguably no one deserves it more than Zach LaVine and DeMar DeRozan.
Not only have these two found a way to drop-kick every doubt about their on-court fit into Lake Michigan, but they have done it in an All-Star fashion. LaVine and DeRozan joined an exclusive club when they became only the 10th different duo to represent the franchise at All-Star Weekend this season (the first since Jimmy Butler and Pau Gasol in 2014-15). With roughly a month left of the regular season, they also sit as one of only two duos to rank inside the NBA's top-20 scorers (the other being Kevin Durant and Kyrie Irving). So I think it's pretty safe to say LaVine and DeRozan have rapidly become one of the league's top-duos, and it's nice to see The Ringer reflect just that in their recent Top-25 player rankings.
Looking from No. 25 down, LaVine is the first to show up. The 26-year-old scorer checks in one spot higher than Lakers superstar Anthony Davis at No. 22. This placement comes one season after failing to make the cut in The Ringer's 2021 rankings, and while that may feel a bit unfair when we consider his numbers last year were a smidge higher, it just goes to show how much a winning resume does for your reputation.
LaVine is averaging 24.6 points per game with 4.9 rebounds and 4.5 assists. He's shooting a dynamic 48.1 percent from the field and 40.0 percent from downtown, giving him an offensive estimated plus-minus that ranks in the NBA's 96th percentile, per Dunks & Threes. There is no arguing at this point in his career that he is one of the most dynamic three-level scorers in the game. We've also seen him learn how to use the threat of this scoring ability to make life that much easier on his teammates. And it's that kind of improvement around the margins that have helped completely transform this Bulls team and push him into the league's top-25. Don't get me wrong, there is still room for plenty of improvement, but LaVine's ceiling only keeps getting higher.
DeMar DeRozan went from also being unranked in The Ringer's Top-25 last season to cracking the top-10. He was awarded the No. 9 spot thanks to his MVP-caliber campaign, sitting one spot ahead of Chris Paul and one spot behind Ja Morant. If we're being honest, I feel like the case could easily be made that the NBA's leading bucket-getter currently belongs higher, but it's also hard to argue with a top-10 standing. A lot of the conversation gets blurry when we step into this tier, so it's simply reassuring to see folks believe he belongs.
Two players inside the Top-25. Let that sink in as I grab the Paul Rudd meme.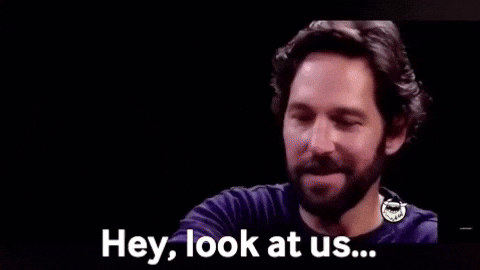 Again, the recent play may be bleak, but this is the kind of bigger picture we should hold onto as this season heads toward the playoffs. The Bulls gained a significant amount of respect this season, and they have two legitimate building blocks (as long as they hand LaVine that max, of course) to continue playing competitive basketball over the next several years. That's all we've been waiting for in Chicago for quite some time. Doesn't it feel good?
Make sure to check out the full rankings from The Ringer below: 
The Top 25 Players in the NBA in 2021-22 https://t.co/ZP0lyX6DOC via @ringer

— Jason Goff (@Jason1Goff) March 9, 2022
---
Latest from Bleacher Nation: