So You're Telling Me There's a Chance? Top-5 in Merch Sales, Jordan Card, and Other Bulls Bullets
As my lovely significant other and I were enjoying our morning coffee, she randomly blurted out the following: "THERE ARE FIVE JAVONTES OUT THERE!"
After briefly choking on my coffee out of shock, I chuckled and asked why that came to mind. Her response was simple: "Sometimes you just have to throw out a Stacey King catchphrase."
And that, my friends, is why I shall never let this woman go.
Over their last 12 games, the Chicago Bulls hold the 7th-best EFG, the 8th-best point differential, and the 9th-best net rating. They have gone 7-5 and beaten teams like the Bucks, Nets, 76ers, and Warriors. I can't decide if these stats make me feel more like Clint Barton in Avengers Endgame …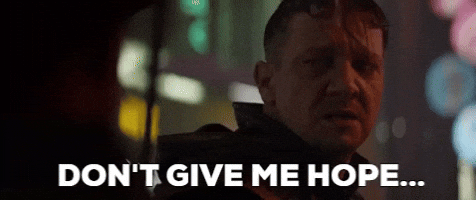 … or like Lloyd Christmas from Dumb and Dumber …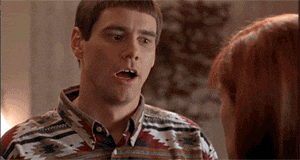 On the one hand, believing this team can put together a second-half surge and re-enter the playoff mix is terrifying. I don't want to get hurt again nor do I want to buy into something that is so fragile. Regardless of whether or not this group can put together a few wins, there is no question they feel more like a first-round exit waiting to happen than a legitimate threat. A playoff run can only delay this front office from making the roster changes that we all know are necessary.
On the other hand, I like seeing the Chicago Bulls win! Sue me! While this team may not have the highest of ceilings, is it that wrong of me to enjoy some competitive basketball with All-Star-level talent on the floor? After years and years of incompetence, it's really darn nice to at least have a team that can spark some genuine level of hope. I know that may not be the smartest long-term outlook, but so be it! I'll take some fun highlights and big wins when I can get them!
I still lean toward the former mindset when thinking about what this second half of the season could mean, but the latter will at least help me enjoy any winning streak. At the end of the day, I think we're now in a world where any truly meaningful decisions will simply have to be made in the offseason. After all, the Bulls are no longer in a position to successfully tank and all recent rumors have suggested they will ride this thing out at the deadline. With that being the case, I guess we should just try to enjoy the next couple of months and hope that (regardless of what happens) the front office picks the right path in the summer.
Danny Leroux of The Athletic gave his own take on the weird situation the Bulls have put themselves in. While I'm not sure I fully agree with where he ends up, I do think he outlines extremely well why making a decision one way or the other is very difficult. If you have the time, give it a read here.
I mean, seriously, look at all those good teams the Bulls are around!
The brand remains as strong as ever. The NBA released its latest merchandise sale numbers on a team-by-team basis, and the Chicago Bulls sit 5th-highest in the league. Only the Lakers, Warriors, Celtics, and Bucks have sold more merch during the first half of the 2022-23 season. As for the top-15 jersey sale numbers, the Bulls failed to have a current player meet the mark.
Some weird stuff went down at least night's Laker game …
An autographed Michael Jordan jersey patch card sold for $840,000 at a recent auction. The card, which was released in 1997, featured Jordan in his 1992 All-Star game uniform. I can't believe someone topped my $839,999 offer! Ugh!
Michael … why must you hurt me in this way?
---
Latest from Bleacher Nation: