So You're Telling Me There's a Chance? And Other Bulls Bullets
The Raptors and Wizards put out a Welcome Mat.
Both teams had a chance to extend their lead over the Chicago Bulls on Friday night. The Raptors were on the road for a battle with the surging Lakers, while the Wizards were playing at home in their second-consecutive meeting with the Atlanta Hawks. Neither could pick up the win.
YOU KNOW WHAT THAT MEANS! TAKE IT AWAY, LLOYD!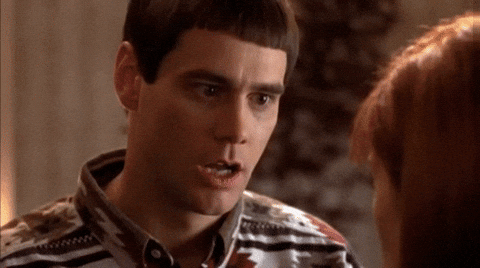 The Bulls will enter tonight's meeting with the Houston Rockets with a chance to re-enter the Play-In Tournament mix. While a win would technically match them at 31-36 with the Wizards, they would be the ones to sit in 10th seed thanks to owning the tiebreaker advantage (they split the season series 2-2, but the Bulls have a better conference record, which gives them the edge). A victory would also mean they move within just a half-game of the 9th-place Raptors.
Considering that both the Raptors and Wizards have a tougher strength of schedule the rest of the way, per Tankathon, tonight feels like a significant opportunity for the Bulls. Unfortunately, taking advantage of significant opportunities has been the opposite of the Bulls' strength this season. Exhibit A: Following up on a chance to move to .500 with a six-game losing streak. Exhibit B: Uh, well, I guess any game against a rebuilding team.
If you don't think the Bulls are capable of getting smashed by the Houston Rockets, then you must have been busy on Dec. 26. I watched that debacle of a game with one of my best friends who isn't all that tapped into the NBA universe. But even he knew that the Bulls were supposed to beat the Rockets. What followed was some of the most uninspired and lackadaisical basketball we had seen all season. He asked me why I wasn't more upset. My eye started to twitch as I thought about losses to Minnesota, OKC, San Antonio, and Orlando.
Six players finished in double figures for the Rockets when they battled the Bulls in December. Three of those players dropped 24 or more points, which included a 36-point performance from Kevin Porter Jr. on 14-22 shooting. As a whole, the team shot 55.6 percent from the field, which happened to be their third-best shooting display of the season. I want to believe that it's almost impossible for this 15-win group to do that again, especially when we factor in that they're the 3rd-worst offense in the NBA. But we can never say never when it comes to the Bulls!
If one thing is for sure, Nikola Vucevic can't be outplayed again by Alperen Sengun. The second-year center completely dominated the matchup with 25 points on 10-12 shooting to go along with 11 rebounds and 6 assists. He's one of the more crafty young bigs in the NBA, and it's his passing skills that can really help this Rockets offense get into a groove. The Bulls need to be ready to contest kick outs and plug up cutting lanes when the 20-year-old is on the floor. Also, if Vucevic can outperform Nikola Jokic, there is no reason he shouldn't be able to hang with this youngster.
I better not have to tweet this meme again tonight …
If the Bulls are able to re-join the Play-In Tournament, staying there isn't going to be easy. Chicago will have five-straight games against playoff-caliber competition after this evening. I guess the good news is they tend to play their best basketball against stiff competition, but this is one of the main reasons they MUST snatch tonight's win if they want ANY chance at making a real run to the postseason.
Look, I had my fun with the whole Kawhi-Pat comparisons during his rookie year … but they should probably stop. While he's a great player for Williams to model his game after, I don't think he needs any more pressure on his shoulders. Let him pave his own path.
Speaking of Williams' development, I wrote some words about him this morning:
The latest official Javonte Green update wasn't encouraging, but this provides a small flicker of hope …
Erik Spoelstra knew it was Jimmy time.
This was a remarkable move by Poles. All of a sudden, the Bears' future is arguably the brightest.
The Cubs' future also isn't half bad …
---
Latest from Bleacher Nation: