Cubs Sign Top Draft Pick Brett Jackson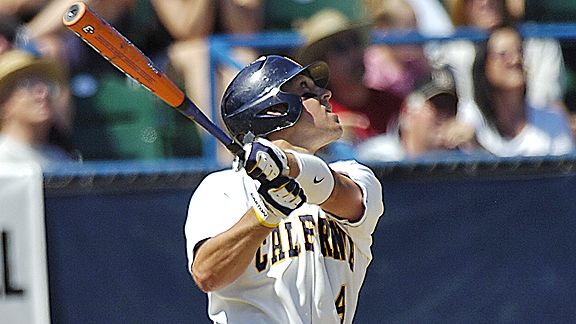 The Chicago Cubs have agreed to terms (undisclosed, probably slot money) with their 2009 first round draft pick, Brett Jackson.
Jackson, an outfielder from the University of California, Berkeley, was the 31st player taken overall. He was ranked as the second-best overall athlete among all available college players in the 2009 Draft class by Baseball America and named to the 2009 All-Pac 10 team after hitting .321 with eight homers, 17 doubles and 41 RBIs his junior season. cubs.com.
The "second-best overall" thing is great, except when it's appended with "athlete." What exactly does that mean, anyway? He'll be the best Cubs prospect in gym class?
Jackson will head to low A ball in Boise.
---
Latest from Bleacher Nation: