Lou Piniella Suggests that Milton Bradley is Gone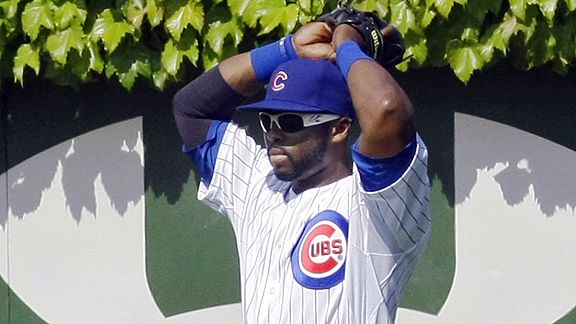 Although the prevailing wisdom has already been that Chicago Cubs outfielder Milton Bradley is not long for this team. But what remains unknown is just how determined the Cubs are to dump him and his $21 million commitment remaining over the next two years.
If manager Lou Piniella is to be believed, the Cubs must be pretty determined.
"Our general manager Jim Hendry had to do a tough task of sending him home [on Sept. 20], and I'm sure it wasn't very pleasant for him," Piniella said on the "Waddle & Silvy" show on ESPN 1000. "The big thing with Milton this year was the fact he drove in 40 runs.

"We needed a big bat to put in the middle part of our lineup, and we thought Milton would be the one. And it just didn't work out, for whatever reason. So we move forward from there and now we try to find somebody else. And I know Jim will work very hard at it." ESPN Chicago.
Of course it remains to be seen what direction Tom Ricketts will take with respect to 2010 payroll. The Cubs already have commitments that exceed $100 million, so it is possible that dumping Bradley may not result in the signing of another big bat. And if that's the directive from the top, perhaps Jim Hendry thinks twice about trading Bradley for nothing.
---
Latest from Bleacher Nation: