The Minnesota Twins Want Rich Harden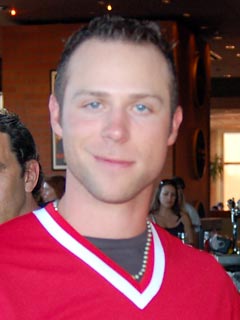 The market for free agent pitcher Rich Harden is starting to take shape, which is of great interest to the Chicago Cubs, even if they have no intention on re-signing him.
While Harden has had trouble staying on the field in recent years, he's considered to have one of the highest upsides of this year's free-agent class of pitchers. Harden, 28, has never been durable enough to throw 200 innings in a season but his stuff has always been electric. As I mentioned earlier in this mailbag, the Twins feel comfortable with the depth that they currently have in their system and Smith said he believes that the club's young rotation will take a step forward after a rough 2009 season. So it might make sense for the Twins to take a risk on a guy who could provide high rewards if he remains healthy. twinsbaseball.com.
Recall, the Twins were the rumored destination for Harden this summer when the Cubs were considering going into sell mode. Whew. Thank God they didn't.
What is perhaps most interesting is the peppering of words like "upside," "trouble staying on the field," and "risk." Maybe Harden isn't going to get as much money in the free agent market as he would via arbitration after all. If that is the case, not offering Harden arbitration could prove, in time, to have been the right move. For now, the Cubs still plan to decline to offer Harden arbitration, so we'll have to see how it plays out.
But if Harden gets bid up in free agency, and lands a multi-million, multi-year deal… so help me… I might just post an angry face.
---
Latest from Bleacher Nation: