Cubs Are Negotiating with Kiko Calero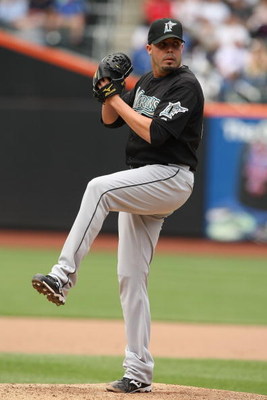 The Chicago Cubs may be close to landing their veteran right-handed reliever. According to s a source of Jon Morosi's the Cubs are in negotiations with free agent Kiko Calero. Calero, 35, was all kinds of awesome for the Florida Marlins last year – 1.95 ERA over 60 innings – but he largely did not pitch in 2008 after suffering a torn rotator cuff. Thus, the Cubs are handling this negotiation with care.
As much as I feel like spending on middle relief – particularly on a team with so many in-house options – is a misallocation of the Cubs' resources, for the right money, Calero can only make this team better. No, expecting a sub-2 ERA is not realistic. But a return to Calero's career numbers, meaning an ERA in the low 3s, is both realistic and attractive.
---
Latest from Bleacher Nation: