Ted Lilly Will Not Pitch in Spring Training Game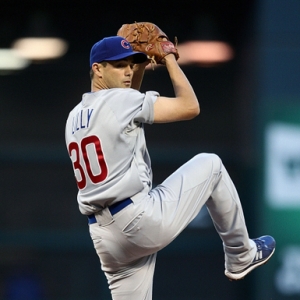 Chicago Cubs starter Ted Lilly, recovering from shoulder surgery, had hoped to make it into a Spring Training game this year, but it looks like it won't happen.
Cubs manager Lou Piniella said Lilly will throw in minor-league games starting on March 27. With Cactus League starters progressing to five and six innings, the team felt it would be better to have Lilly start a minor league game, rather than be the second or third pitcher late in a Cactus League game.

Piniella said Lilly — like all pitchers in spring training — will start by pitching two innings and work his way up.

The Cubs are hoping that without any setbacks, Lilly will join them in the second half of April. ESPN Chicago.
The difference in terms of Lilly's recovery is nonexistent. Lilly simply wanted to get into a Spring game is all.
---
Latest from Bleacher Nation: