President Obama Needles the Chicago Cubs – Again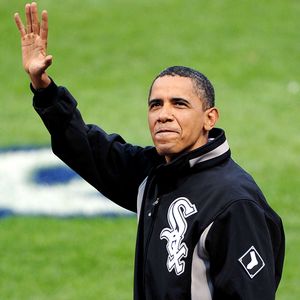 President Obama is a White Sox fan, so you have to expect a certain level of mouth breathing and meth-teeth.
I kid, I kid.
But seriously, when it comes to White Sox fans, one thing you can expect? Digs at the Chicago Cubs.
Yesterday the self-proclaimed Chicago White Sox fan went out of his way to attack the Chicago Cubs, the most lovable baseball team in the world. It all happened as he welcomed the world champion New York Yankees to the White House.

"Now, it's been nine years since your last title, which must have felt like an eternity for Yankees fans," Obama told the team. "I think other teams would be just fine with a spell like that. The Cubs, for example." The Dallas Morning News.
Of course, there was no need there for the President to mention the Cubs, but the writer is being a tad dramatic. After all, the President is right – a nine year title-less spell? Yes, yes I would be fine with that.
---
Latest from Bleacher Nation: