The Cubs Talked to the Red Sox About Mike Fontenot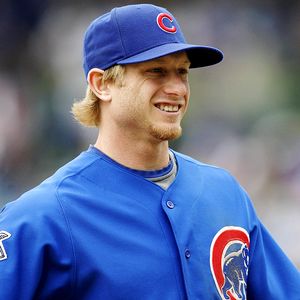 The Chicago Cubs and Boston Red Sox discussed a Mike Fontenot trade before the Red Sox acquired Eric Patterson, according to Jon Morosi of Fox Sports.
Fontenot is a versatile infielder with a decent lefty bat. He's cheap, under control for several more years, and doesn't necessarily have a set future with the Cubs. That sounds like a tradeable piece, and with many teams out there dealing with infield injuries, if the Cubs are sincerely considering moving Fontenot, they'll find a taker.
One reasonable question, though: why were the Red Sox considering Fontenot only before they acquired Patterson? Did Patterson really fill their need as well as Fontenot could? Patterson is a guy who was DFA'd by the Athletics after hitting just .204/.255/.408 on the year (well, I guess that IsoP is pretty darn good), and who has a career 71 OPS+ (Fontenot's, for what it's worth, is a not great – but much better than Patterson's – 93).
Further, Patterson is really more of an outfielder at this point than an infielder, having played just 10 games total in the last two years at 2nd base.
It seems to me, if the Red Sox were considering Fontenot because of injuries to guys like Dustin Pedroia (as opposed to injuries to guys in their outfield), they should still be considering him, regardless of the Patterson deal.
---
Latest from Bleacher Nation: