What Do You Know – Some Teams Have Asked About Carlos Zambrano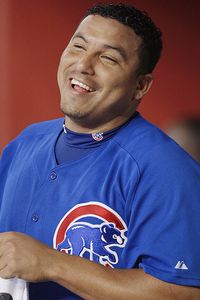 There was a time – oh, say, July – when the collective thought of Chicago Cubs fans and management, alike, went something like this: "How are we ever going to dump Carlos Zambrano? How bad is it going to look when we come hat in hand to every team in MLB? How much money will we have to eat, and can we even get a B prospect in return?"
Then, Zambrano got his shit together, both mentally and performance-ally, and those thoughts faded into the background.
Flash-forward to this weeks' Winter Meetings, and things had shifted so far that other MLB teams were actually approaching the Cubs.
A Cubs source indicated a few teams have asked about Zambrano but said that his no-trade clause ends discussions, as it is not believed he'd agreed to deals after his strong finish under Mike Quade. Chicago Breaking Sports.
While I'm fairly ambivalent at this point regarding Zambrano – keep him, trade him – I do suspect that, given their druthers, the Cubs would still prefer to trade Zambrano. He's talented, but unreliable, and he's paid to be a surefire number one ace; something he's simply not.
But, he's not going anywhere – he's said so himself. And that's fine, too. Zambrano may not be a surefire number one ace, but he's a very good pitcher.
---
Latest from Bleacher Nation: