SQUEAL! Jorge Soler to the Chicago Cubs (UPDATE: 9 Years, $30 Million but With Caveats)
Now that it's been confirmed by Ken Rosenthal after being first reported by Joel Sherman (and subsequently confirmed by Jon Heyman and Bruce Miles), we can get excited about the Cubs signing the top available international prospect in quite some time.
While we await the contract terms, I suggest you allow yourself a good old fashioned SQUEEEEEEEEEEEEEEAAAAL!!!!!!!!!!!!!
(And if you need more info on Soler, here's a good place to start.)
UPDATE: Jon Heyman reports that the signing amount is around $30 million, which, depending on the rest of the terms (you can assume it's a big league deal – i.e., he goes on the 40-man), is just fine with me. It's a ridiculous amount for a prospect, and will create unreasonable expectations, but them's the breaks this year. It's a fine deal, and the money was there to be spent. Ok, you can resume squealing.
UPDATE II: Well, this could get a little interesting. Heyman says it's a nine-year deal for Soler, which suggests it will be of the kind where he's guaranteed free agency at the end (like Cespedes). So the Cubs will have a few years of minor league time before they're "losing" any control (normally, you get six years of big league control). Then again, if it's for nine years and $30-something million with no arbitration years in there? That could be a freaking steal. I suspect there will be some escalators built in, based on what he "would get" in arbitration, if he gets that far in the bigs. Or, he might be able to opt out of his deal and opt into arbitration.
UPDATE III: It's going to take some time for the final contract details to filter out, and our thoughts on how "good" the deal is for the Cubs could swing wildly. What won't change, though, is the overall happiness about the signing. Soler will need time to adjust to the States, so I wouldn't expect to see him with a team for a little while. When he does, he'll probably spend most of his season at A-ball Peoria. As for when (if) we see him with the big team, don't start dreaming of next year – 2014 should be your most optimistic thought.
UPDATE IV: Heyman says, definitively, that it's nine years and $30 million. I refuse to believe it's quite that simple. Either there are escalators or opt-outs built in, or that $30 million doesn't quite cover all of the nine years of control Soler is giving the Cubs. The only other explanation for a contract like this? There was way too much hype, and Soler – while a great prospect – isn't as great as we've been led to believe, even in light of the CBA changes. I tend to doubt that last one, since impartial scouting types have said he's the real deal, but it's possible.
UPDATE V: Keith Law has written that the deal indeed includes opt outs that would allow Soler, if he's blown up after his first few years in the bigs, to opt out of whatever payments he's due, and instead go through the normal arbitration process with the Cubs. If it plays out that way, he'll make a whole lot more money – but, then again, the Cubs won't be complaining, because they'll have landed a star.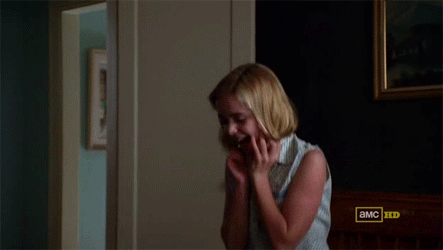 ---
Latest from Bleacher Nation: