Trade Deadline Blogathon: Hour 14
Holy crap, holy crap, holy crap … Ok. I'm cracking just a little bit.
I am currently blogging – here, on Facebook, and on Twitter (hash tag #BNBlogathon for those who want to jump into the fray themselves) – for 30 hours straight, until slightly past MLB's July 31 non-waiver trade deadline. I'll be doing recaps on the process throughout the day, but you'll also see normal posting (Bullets, Series Preview, Pre-Gamin', EBS), as well as an uptick in rumor/trade posts.
Total Posts So Far:
17 (and a WHOLE bunch of updates).
News and Rumors Since the Last Recap:
BOOM. Paul Maholm traded to Braves. BOOM. Reed Johnson traded to Braves. BOOM. Geovany Soto traded to Rangers.
Most Interesting Tidbit Since the Last Recap:
It has to be the Maholm/Johnson trade to the Braves. Not only does it have implications related to the deal, itself, but it also means Ryan Dempster won't be going to the Braves. That suggests the Cubs have further lost leverage with the Dodgers, or that they didn't need that leverage anyway (or, relatedly, that the leverage was already completely gone).
Current Thoughts About the Chicago Cubs' Trade Deadline Strategy/Execution:
Still waiting to see the returns on Maholm and Johnson (the return on Soto was about as expected – not much), but I'm glad the Cubs are moving their movable pieces. As I type this, it looks like the main piece coming back to the Cubs is 21-year-old pitcher Arodys Vizcaino, who was one of the Braves' big four pitching prospects coming into the year until he had Tommy John surgery. This is a very, very good get for the Cubs. Risky, but very, very good.
Current Beverage/Stimulant of Choice:
I actually ended up getting a Mr. Spokacola from Burger King, which is a drink my friends invented in middle school – pretty much the only time you invent soda machine beverage mixes. It's three parts Coke/Diet Coke, one part Sprite, and one part Mr. Pibb (Dr. Pepper will do, if you have to).
Strangest Thought Passing Through My Mind:
I will never be able to sleep again.
A Selection of #BNBlogathon Tweets:
@timhall76 So it's pretty much JUST like last year's #BNBlogathon ? How many times has @BleacherNation gone to Chick-fil-A for coffee?

— TWC (@thomaswconroy) July 31, 2012
So are we finally gonna get Brian Roberts??? #BNBlogathon

— Pete (@PeteXU) July 31, 2012
https://twitter.com/fromthemitten/status/230144758012579840
#BNBlogathon is going to be trending around the world soon

— Andrew Moore (@Andrewmoore4ISU) July 31, 2012
Well that was a fun 2 hours – gives #BNBlogathon something to do

— Cheeseburger Walrus (@OffBrandDad) July 31, 2012
Current Mood:
Thankful that a deal (or two) actually happened this year.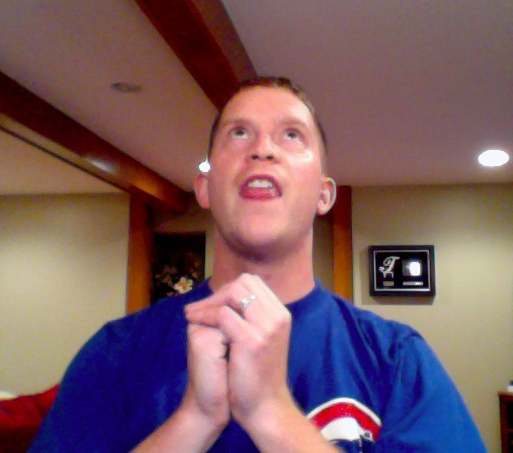 ---
Latest from Bleacher Nation: