Trade Deadline Blogathon: Hour 17
The wee hours have arrived, and I'm still feeling all right. I'm expecting the feeling of "crash" any moment, as a yawn or two have slipped out. This is approximately five hours later than I'm typically up.
I am currently blogging – here, on Facebook, and on Twitter (hash tag #BNBlogathon for those who want to jump into the fray themselves) – for 30 hours straight, until slightly past MLB's July 31 non-waiver trade deadline. I'll be doing recaps on the process throughout the day, but you'll also see normal posting (Bullets, Series Preview, Pre-Gamin', EBS), as well as an uptick in rumor/trade posts.
Total Posts So Far:
21 (and a WHOLE bunch of updates).
News and Rumors Since the Last Recap:
Matt Garza is being pursued hotly by a variety of teams (or he's not). Alfonso Soriano said no to the Giants.
Most Interesting Tidbit Since the Last Recap:
I wonder how far the Cubs and Giants got into discussions before the front office spoke to Soriano, and he said thanks-but-no-thanks on heading to San Francisco? And I *really* wonder what the return would have been. Ah, well.
Current Thoughts About the Chicago Cubs' Trade Deadline Strategy/Execution:
I'm happy with the two deals so far, and I'm happy to learn that the Cubs are still aggressively working to move valuable pieces like Matt Garza.
Current Beverage/Stimulant of Choice:
I started chugging water a little while ago to try and stave off caffeine-induced headaches.
Strangest Thought Passing Through My Mind:
How awesome are the 'Breaking Bad' episodes I'm about to watch going to be?
A Selection of #BNBlogathon Tweets:
@BleacherNation It is appreciated to have new material to read on nights when I am on duty to rock the baby. #BNBlogathon

— Matt (@hawkeyedsm) July 31, 2012
Considering the difficulty I just had explaining to *my* wife the #BNBlogathon, I don't envy the conversation @BleacherNation had w/ *his*.

— TWC (@thomaswconroy) July 31, 2012
Miss the blissful ignorance of my youth at trade deadline, but @BleacherNation makes it so damn fun. #BNBlogathon

— Lee Konfrst (@kon1st) July 31, 2012
Hopefully this storm will keep me awake for a bit longer #BNBlogathon

— Annie Kork (@AnnWineKork) July 31, 2012
Current Mood:
Hey, my picture-taking-thingy has special effects!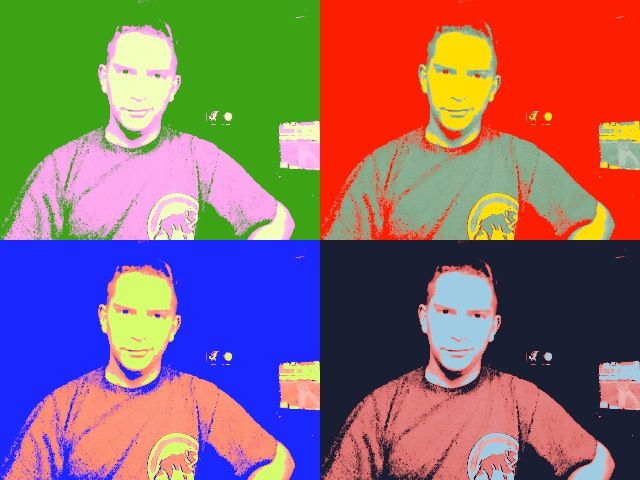 ---
Latest from Bleacher Nation: